"One Direction" became one of the most successful groups with all its five stars contributing towards its success. However, the group officially declared hiatus in January 2016 and ever since then each of the singers has been perusing solo careers. Incidentally, Zayn Malik was the first to break out from the group and establish an independent career.
And it seems his confidence has really helped him to become the most successful and highest earning star from the "One Direction" group.  Check out how these British stars are doing in the US!
Zayn Malik Is The Most Successful Followed By Harry Styles
According to Forbes, Malik is enjoying the most successful solo career among all the 1D members. He is the only one who scored No.1 album as well as a song in the United States. Importantly, Zayn started his debut album titled, "Mind of Mine" as well as his single without taking any help.
He also has to his credit the two chart-busting toppers that he created with Taylor Swift for the much hyped Jamie Dornan and Dakota Johnson movie, "Fifty Shades of Darker."His album "Pillowtalk" has been given triple platinum whereas "I Don't Wanna Live Forever" has received double platinum.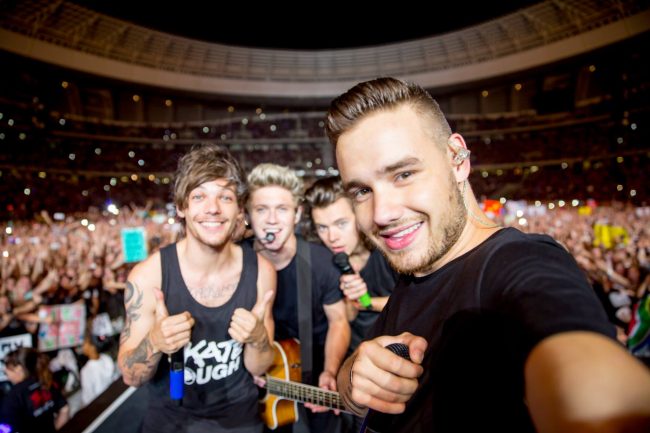 Another "One Direction" star to really make an impact on the minds of the US fans is Harry Styles. His debut album which he developed on his own was in the Billboard 200 for one week and his official single "Sign Of The Times" was on the Hot 100 at No.4. This particular single has also been certified platinum. Just recently, the singer lost his step-father a few days ago and received support from all the "One Direction"  members reports Evening Standard.
Niall Horan has not come out with an album but has focused on singles. His sweet, "This Town" was placed in top 20 hit and another single "Slow Hands" has been in the top 40. The first single has already received a platinum certificate.
Liam Payne And Louis Tomlinson Yet To Make A Mark
Payne recently went solo and decided to opt for club-ready, sultry sound which has received mixed reviews. His only single under the moniker titled, "Strip That Down" just missed a spot in the top 40 by 2 and it seems that he had indeed failed to churn out a smashing hit just as his other colleagues.
Louis Tomlinson, on the other hand, has been a bit slow when it comes to starting off as a solo artist and although the title, "Just Hold On" featuring his vocals did became hugely successful in the UK, it reached on at No. 52 in the US.
Attention:
Governments and ISPs around the World monitors their users' online activities. Reclaim your freedom with
ExpressVPN
and browse the internet with confidence.
So, it seems Zayn Malik and Harry Styles from the "One Direction" group have really impressed the US fans whereas the others have a lot to catch up.