"One Direction" fans have been waiting ardently for the group to reunite ever since they went on permanent hiatus officially in January 2016. Although they are definitely not reuniting soon, there is a strong probability that they may follow the example of "Take That" and may get back yet again after a decade or so.
All the singers from the "One Direction" group including Louis Tomlinson, Niall Horan, Harry Styles, Liam Payne and Zayn Malik tasted success at a very young age. They captured the hearts of millions across the world and eventually after a few years decided to split and follow their individual careers.
'One Direction' Reunion Speculations & More
The first member to leave the group was Zayn Malik who bid goodbye to 1D in March 2015, says Hollywood Life. Within eight months rest of the group too decided to split. According to an insider source, there are strong chances that "One Direction" reunion may happen but for that fans will have to wait for a decade or so.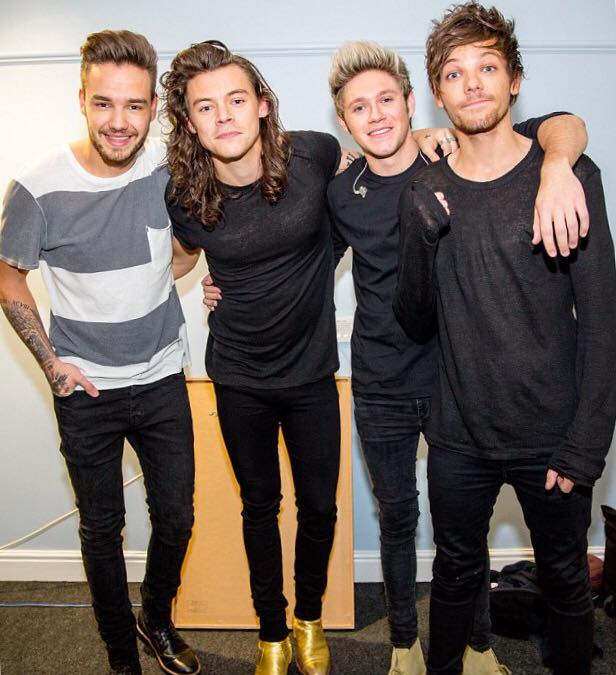 As a group, they need to not only record together but also perform and travel. Hence it can take a time to happen. Even "Take That," the British group from Manchester initially worked as a group, separated and returned after a decade to come out with exclusive performances.
"Take That" was active in 1990-1996, took a break and reunited in 2006 and ever since then for almost a decade they have been touring and performing together. Interestingly, they are the fifth highest-earning musicians in the world.   So "One Direction" can surely take a cue from their seniors and reunite after following an individual path for a decade or so.
1D Stars To Perform for Grenfell Tower Charity
Even though officially the singers are not reuniting, fans can at least see them perform together for charity along with the other artists. According to Blasting News, Simon Cowell, the "X-Factor" judge who was responsible for forming the "One Direction" group has initiated this charity act wherein Liam Payne, Louis Tomlinson, Niall Horan, and Harry Styles will be performing.
Attention:
Governments and ISPs around the World monitors their users' online activities. Reclaim your freedom with
ExpressVPN
and browse the internet with confidence.
Interestingly, Zayn Malik who was the first one to leave the group has not been approached yet.