Who doesn't like to download their favourite videos from YouTube? But the problem is that the website doesn't allow that. In the official YouTube app, you can save videos offline and watch them without internet later, but it does not let you share the video with others or download it in your favourite format. But thanks to the OGYouTube downloader, you can easily download YouTube videos on your Android device.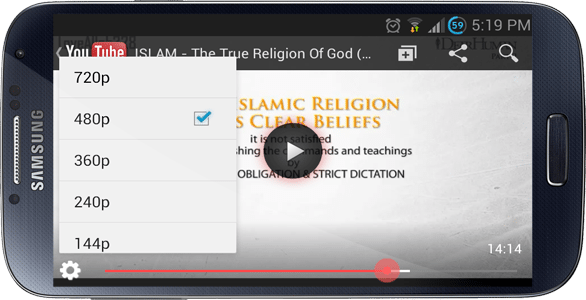 OGYouTube is a free and unique YouTube client and you can download any video in various resolutions and also in MP3 directly. The app works like the official YouTube app, but there's a download button below every video that lets you choose the quality and format of the video before downloading it to the device's storage. Apart from that, you can play videos in the background of the app. But don't login to the app, as doing this will stop you from downloading videos anymore.
OGYouTube, just like other YouTube downloaders for Android, is not available on the Google Play Store. However, you can download OGYouTube APK file and install it on your Android device manually. To do this, go to Aptoid.com and download OGYouTube APK latest version 11.16. Then open that file in your Android device and install it.
OGYouTube 11.16 APK download file weighs 25.45 MB and works on all smartphones and tablets running Android 4.1 or later.