YouTube is the most sensational video sharing website we have ever had, and what makes it more fun is that there's an equally awesome Android app for it. The YouTube app for Android smartphones and tablets makes it very easy to find new videos and browse through various genres so you can stay hooked to your favourite channels.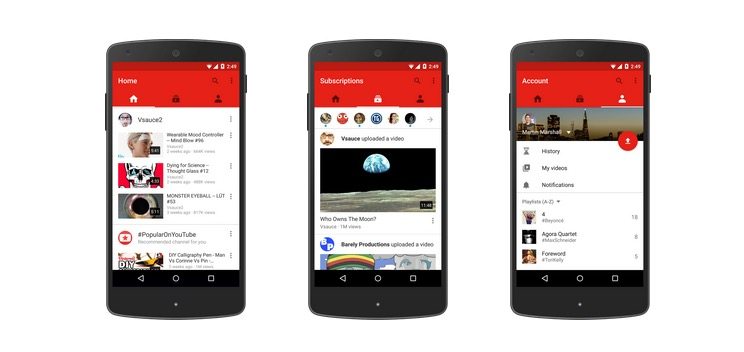 The YouTube app lets you discover new videos and subscribe to channels so that you never miss anything. You can watch videos on the go anywhere as long as you have a 3G/4G/WiFi connection. You can even download videos offline to watch later without being connected to the internet. Compatible with Android 4.1 and above, there are many more features that the awesome app offers.
If you want to download YouTube for Android or just want to install the latest update for the app, you should know that the app has received a new update and is now on version 11.13.56. The new update does not come with any changes or new features, but it is meant to improve the overall stability and speed of the app. In any case, it's good to keep apps updated, and the latest YouTube APK download file is just 15.69 MB large.
You can download the latest version of the YouTube app for Android from Uptodown.com.