When Oculus Touch was announced by the company on Facebook, it was a big deal. The company was finally legitimizing VR and make it a social networking tool. Oculus Touch includes a headset (like one Cyclops has in X-Men) and two touch button hand controllers that fit into perfectly into your hands. A set of headphones is included as well. The basis for this device is that you are in a virtual space along with a buddy. However, the other guy will be geographically located far from you. So, it's kind of multiplayer in VR which makes it awesome. Oculus Touch release date and price appear to be leaked by a German retailer also.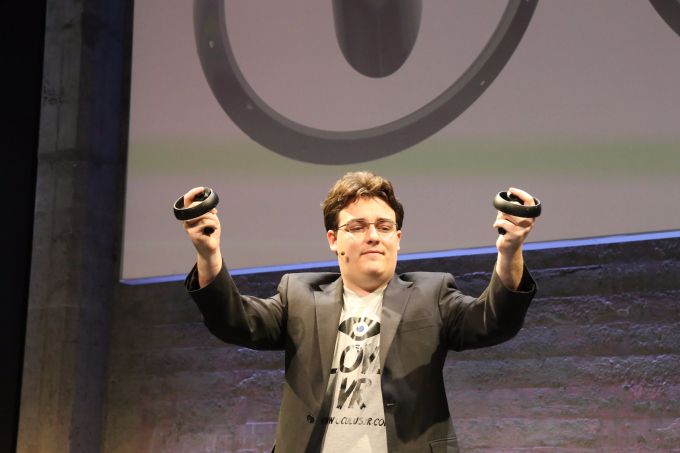 Oculus Touch release date leaked by German retailer
The price was also leaked. German retailer mediamarket.de places the Oculus Touch release date to November 21, 2016. Their price is set for 200 euros for pre-order. The date is in line with the Q4 2016 window that Oculus CEO Brendan Iribe previously provided.
This could be a placeholder but mediamarket.de is the official retail partner of Oculus VR in Europe. The price puts Oculus Touch at almost the same price as the HTC Vive. Oculus Touch will launch with 30 titles this year. The device was revealed last year and a lot of people anticipated its release according to schedule. However, they were disappointed to see it delayed with no confirmation on a new Oculus Touch release date. Oculus Connect 3 kicks off on October 5th, though there's an opening keynote on the morning of October 6th. If we're going to learn solid release info for Touch at the event, then it's likely to be there. We'll keep you updated if more titles are added.
What do you think of the Oculus Rift release date? Will you be buying the device when it releases? Let us know in the comments. Stay tuned to MobiPicker.