It seems that AMD's Radeon RX 480 made Nvidia sweat since earlier today Benchlife reported that GTX 1060, a card seen as the main competitor of RX 480, will arrive a bit earlier than expected.
Earlier information suggested that Nvidia's GeForce GTX 1060 should arrive sometime during August, but now rumors tell us that the card will be released just a week from now, on July 7th. Actual sales should start a week later, on July 14th. Seen below is a picture of a GTX 1060 featuring referent NVidia design.
According to some earlier leaks, the card should use 16nm FinFET Pascal GP106 GPU. IT will arrive in two variations, with 3Gb and 6Gb of video memory, less than RX 480, just to be clear. Another front where RX 480 is better is the width of memory bus interface. GTX 1060 should come with a 192-bit interface while RX 480 has a 256-bit interface. GP106 GPU features around 1280 CUDA cores.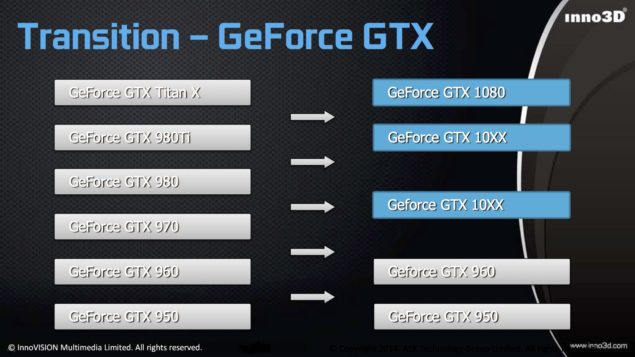 Good news for everyone using DVI interface is that GTX 1060 should come with three 1.4 Display Ports, one HDMI 2.0b port, and one DVI port.
It's interesting that two variants will use different GPUs; the one with 3GB will feature GP106-300 while the 6GB one will pack GP103-400. Maybe NVidia plans to offer 6GB version as "Ti" model? Or we'll see something similar to when GTX 460 got released, since 768MB model featured less powerful chip than 1GB one.