Nvidia Titan Xp is the world's most powerful graphics card unveiled by Nvidia to date. Packed with incredible computing horsepower and groundbreaking Nvidia Pascal architecture, the new graphics card is a beast. Nvidia claims the Pascal architecture delivers up to 3X the performance of previous generation graphics cards, while helping the card deliver innovative gaming technologies and breakthrough VR experiences. Nvidia Titan Xp comes with the 12GB G5X Frame buffer, 11.4Gbps memory speed, and 1582MHz boost clock. The card features a whopping 3840 Nvidia CUDA Cores and 12GB GDDR5X Standard Memory Config. Nvidia Titan Xp comes with support for Simultaneous multi-projection, VR, Nvidia Ansel, Nvidia SLI, Nvidia G-Sync, Vulkan API and Nvidia GameStream.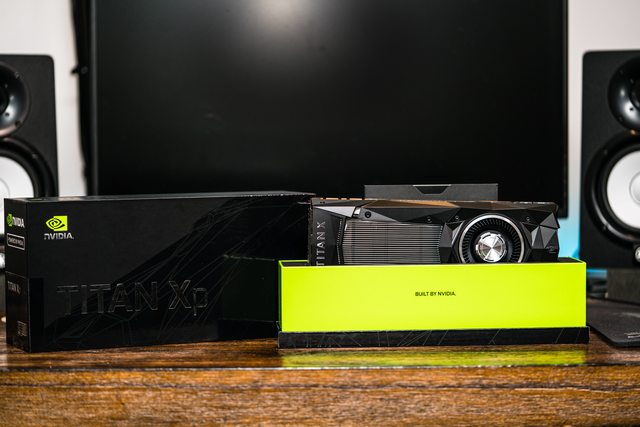 Nvidia Titan Xp benchmarks first look: Faster than GTX 1070 SLI and 10pc improvement over GTX 1080 Ti
A Reddit user by name xramzal has posted info about initial performance and pic of Nvidia's latest and greatest flagship. The user has posted FireStrike benchmarks performance pictures. The card scores 32,000 points approx on FireStrike 1.1, which is impressive. It looks like Titan Xp is faster than GTX 1070 SLI and boasts of about 10% improvement over GTX 1080 Ti.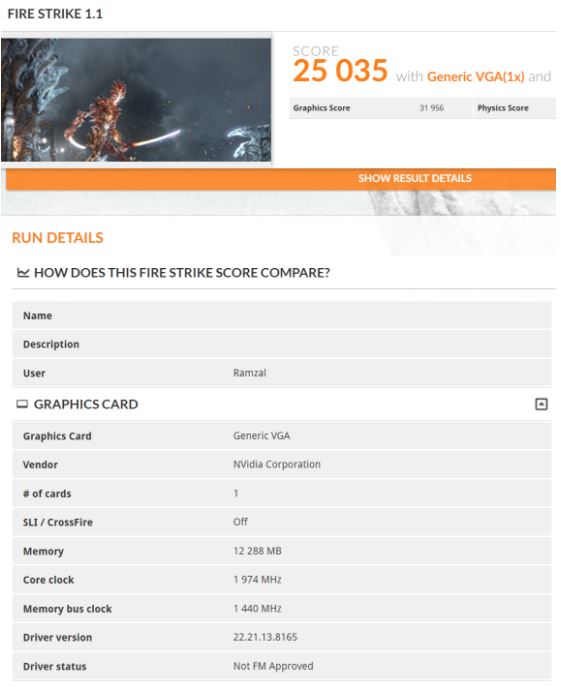 The core clock in the benchmark shows 1974MHz because of the automatic GPU boost. 15.1 TLOPS is, of course, a stunning figure but one that would be difficult to maintain without proper cooling accessory.
Titan Xp is based on 16nm technology, the same as Titan X (Pascal) and GTX 1080 Ti. Computer power at 12.15 TFLOPs is the highest for Titan Xp, when compared to predecessors Titan X (Pascal) and GTX 1080 Ti. At TDP of 250W, this card is definitely worth the buy. At $1200, Nvidia Titan Xp is priced in the same range as the Titan X (Pascal).