The NVIDIA GTX TITAN X is the most powerful Pascal based GPU that the company has introduced for gaming enthusiasts and what better way to test out its performance than setting up a battle against a GTX 1080. Both graphic cards feature GDDR5X memory, meaning that they are able to obtain huge memory bandwidths and deliver unprecedented performance in video games at the 4K resolution.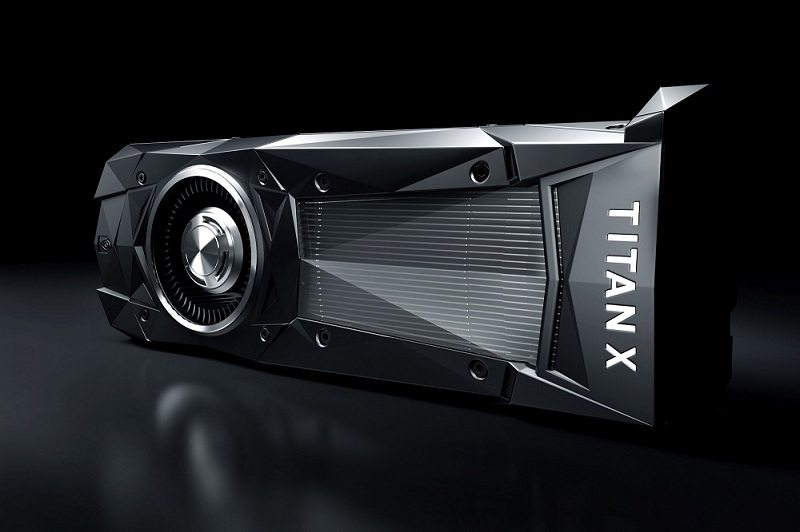 While the benchmarks are certainly not ours, Genogerian Progerian from WCCFTech has managed to test out both GPUs in controlled environments and see how much of a performance difference there is between the two graphic chips. His test setup has been given below.
Motherboard: ASUS MAXIMUS VI HERO
Processor: Intel Core i7-4770K at 4.6GHz
Memory: 16GB G.Skill DDR3 at 2.4GHz
Power Supply Unit: Antec TPQ-1200
Monitor: Acer Predator X34 Curved IPS NVIDIA G-sync Gaming Monitor 21:9
Graphics Cards
EVGA Corporation NVIDIA GTX 1080FE 2.05GHz Core/11GHz Memory
NVIDIA GTX TITAN X Pascal 1.95GHz Core/11GHz Memory
Given below is the software used to carry out the tests:
Windows 10 64-bit
DirectX 9/10/11/12 End User Runtime
NVIDIA GeForce Driver 369.05
According to the tests conducted, all video games are running at their highest possible graphical settings. That should stress the GTX TITAN X and GTX 1080 to an extent. Before moving onto the benchmarks, what really surprised us was the lack of a Skylake processor from the test setup. To be fair, lots of PC builders have been using older processors and motherboards while upgrading their graphic cards, because next generation processors do not nearly build up a performance difference compared to their previous generation counterparts and they cost an arm and a leg, so in short, the price is definitely not justified.
It is also worth mentioning that some forum visitors are still running Intel's Sandy Bridge lineup of processors, and they seem at peace running older processors with current generation of GPUs, so we should not create a huge problem out of this. Given below are all the benchmarking scores that you wanted to see between a GTX TITAN X and a GTX 1080.
3DMark Graphics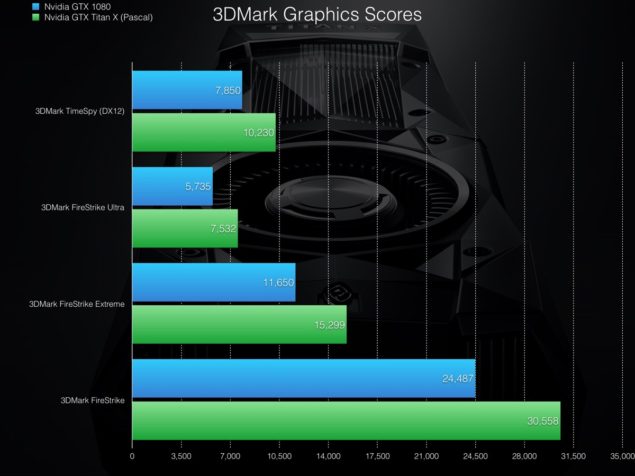 3DMark API Overhead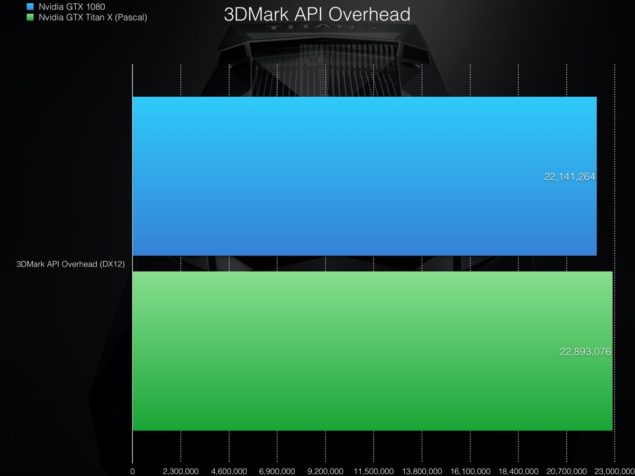 Unigine (running at 4K)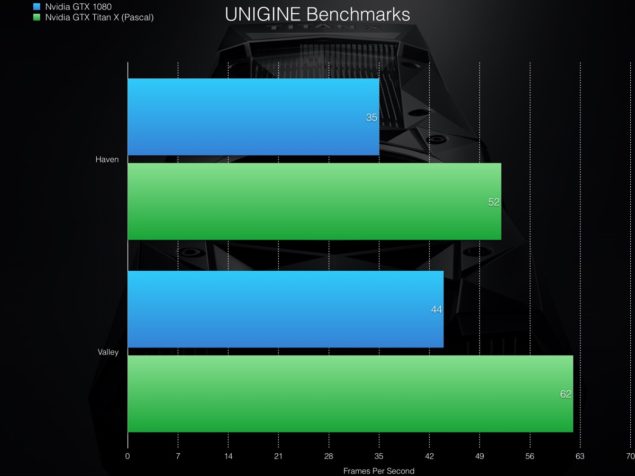 Gaming titles (running at 1080p)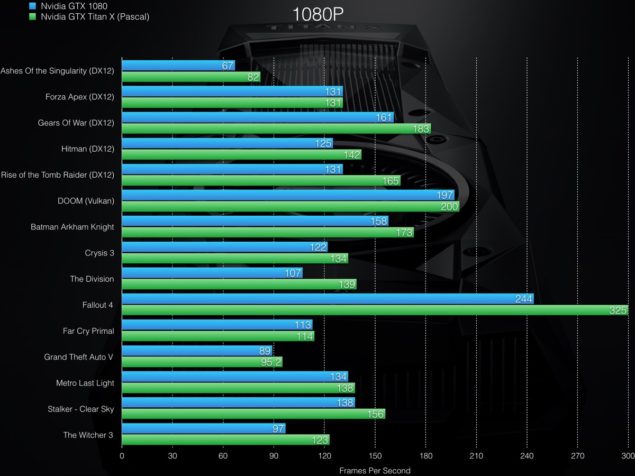 Gaming titles (running at 1440p)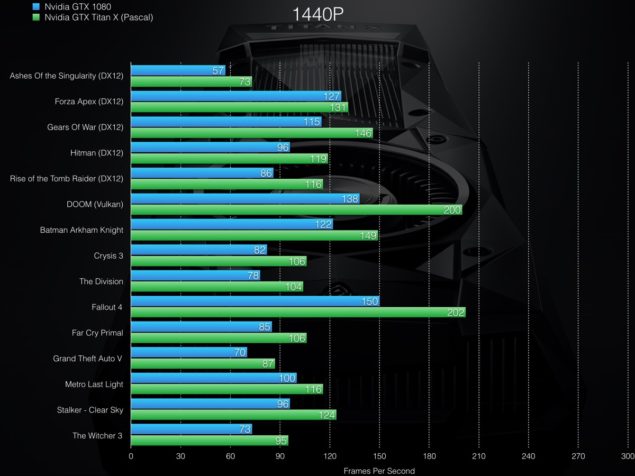 Gaming titles (running at 4K)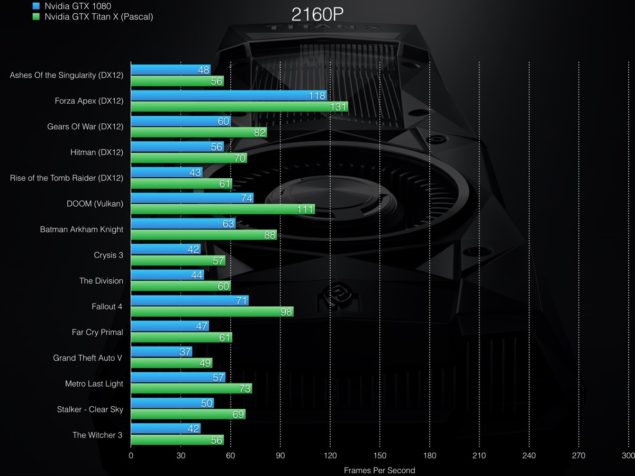 In most of the gaming benchmarks, a GTX 1080 running at the aforementioned speeds comes very close to a GTX TITAN X, but it is quite obvious who's going to be the victor. Regardless, the retail price of $1200 is not going to charm anyone so either you guys might settle for the GTX 1080, or wait to grab yourself a GTX 1080Ti.