Nvidia released the Titan X card recently. Featuring the Nvidia Pascal architecture, this is the ultimate graphics card. The Titan X gives you incredible power to accomplish things you never thought were possible. The Titan X is powered by Pascal which delivers up to 3x the performance of its predecessors. Incorporating latest gaming technologies and next-gen VR experiences, this card is driven by 3584 Nvidia CUDA cores running at 1.5GHz. The Titan X also packs in 11 TFLOPs of absolute brute force and comes armed with 12GB of GDDR5X memory – one of the fastest of its kind.
The Pascal Titan X is being touted as the most powerful graphics card in the world and clearly beats GeForce GTX 1080 and GTX 980 in terms of raw performance. However, it's worth noting that this card is not built specifically for gaming. Instead, it focuses on INT8 and FP32 compute. At US $1200, it's also not priced as a gaming card.
When it comes to design, Titan X is crafted to offer superior heat dissipation. Nvidia has achieved this using vapor chamber cooling technology in a die cast aluminium body. Titan X Pascal is all about powerful combination of brilliant efficiency, stunning design and industry-leading performance. To go with the Titan X Pascal, the new SLI bridge doubles the available bandwidth compared to the Maxwell architecture. This new SLI HB Bridge is available for US $39.99 and delivers silky-smooth gameplay.
The new Titan X uses a new implementation of CuDNN. The speedup comes from both software and the improved hardware on Titan X. Specs-wise, the new Titan X has 16% more CUDA cores and 42% higher GPU clocks – that's a reasonable amount of hardware improvements for a GPU. If synthetic benchmark results are to be believed, it's safe to expect the new Titan X to be 91% to 98% faster in VGG, 74% to 91% faster in Alexnet, 76% to 200% on OverFear, and 74% to 84% on Inception.
Let's take a look at spec comparison and Gaming Benchmarks for Titan X Pascal vs Titan X 4k (mentioned in table as Titan XP and Titan X respectively) –
| | Titan XP | Titan X |
| --- | --- | --- |
| CUDA Processors |  3,584 |  3,072 |
| Rated Clock Speed |  1,417MHz |  1,000MHz |
| Texture Units |  224 |  192 |
| ROP Units |  96 |  96 |
| Memory |  12GB GDDR5X |  12GB GDDR5 |
| Memory Clock |  10,000MHz |  7,000MHz |
| Memory Interface |  384-bit |  384-bit |
| Memory Bandwidth |  480GB/s |  336GB/s |
| TDP |  250W |  250W |
| Peak Compute |  11 TFLOP/s |  6.14 TFLOP/s |
| MSRP |  $1,200 |  $999 |
4K Gaming Benchmarks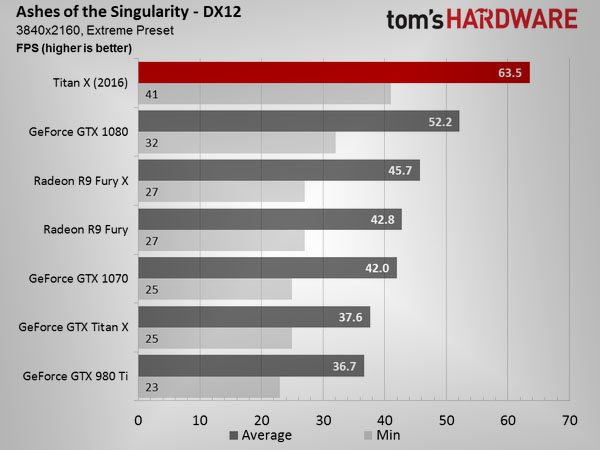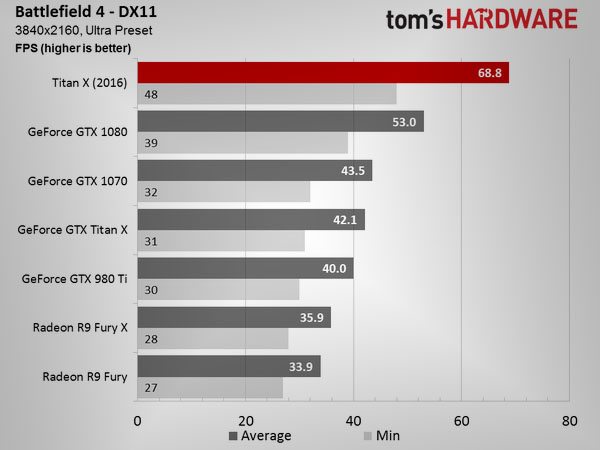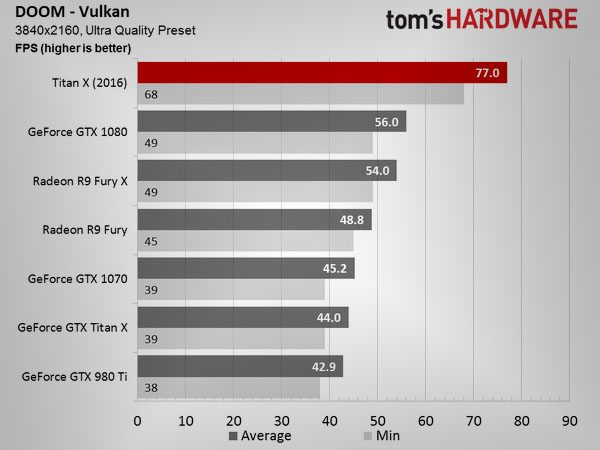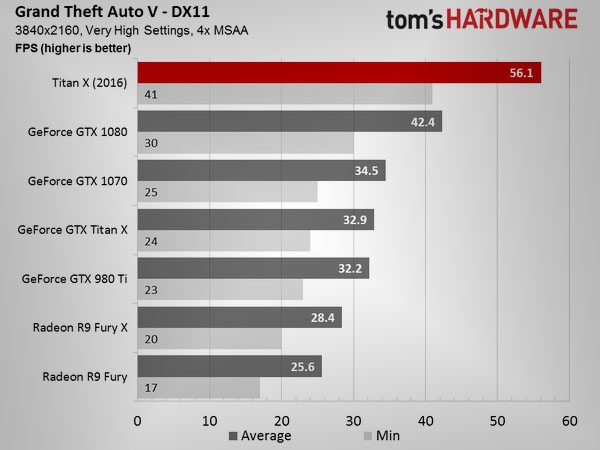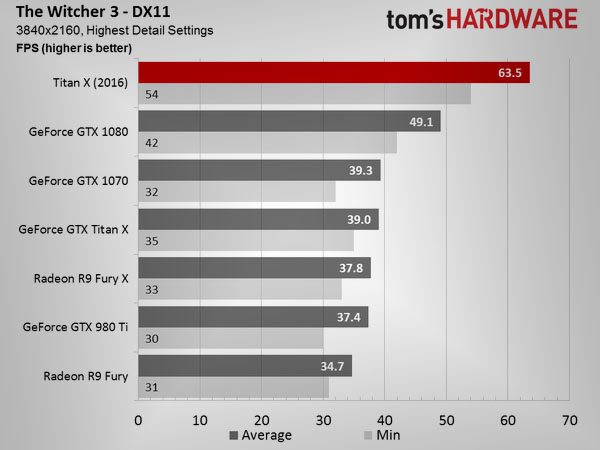 The Titan XP is clearly ahead of Titan X in terms of performance but is priced higher. The Pascal based architecture gives the new Titan X the edge over its predecessors. The new Titan X is 200% faster than the old Titan X (GeForce GTX Titan X). We had already shared the Nvidia Titan X Pascal Synthetic Benchmark Results.