Since most (save the GTX 1080 Ti) of the Pascal-based gaming video cards are announced, NVIDIA decided it is time for the company to show the new Pascal-based Quadro video cards for professionals. The lineup consists out of six models in total, led by the new flagship model, the GP100. The announcement came during the SOLIDWORKS World annual trade show.
The new generation of Quadro Pascal-based GPUs includes the following models: the GP100, P4000, P2000, P1000, P600 and P400.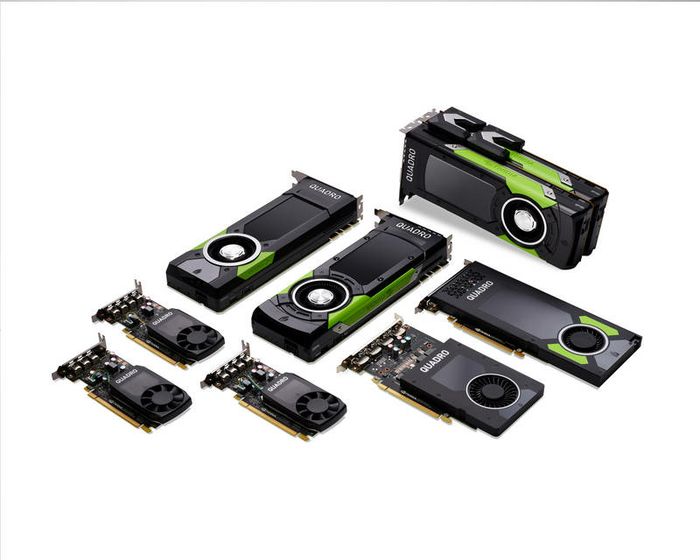 The flagship model, GP100, is a proper beast of a card. It comes with 16 GB of HBM2 (made out of for stacks of HBM2), and over 20 TFLOPs of half-precision compute performance. The card offers a plethora of new technologies such as HBM2 and NVLINK and is targeted towards users who demand supreme performance and don't ask about the price.

GP100 is the first card to use the new HBM2 tech, and it also packs the highest amount of HBM2 memory at the moment. Compared to previous Quadro flagship, the P6000, GP100 offers a huge leap in bandwidth; 720 GB/s compared to P6000's 432GB/s.
The card features eight 512-bit memory controllers (4096 bits total), six GPCs (Graphics Processing Clusters), up to 60 SMs(Streaming Multiprocessors), with each of them hosting 64 CUDA cores and 4 texture units, for a total of 3840 CUDA cores and 240 texture units.
In addition to adding more SMs, compared to previous generations, the Pascal architecture makes every single SM more efficient.
GP100 is the first card ever top feature the new NVLINK interface. It allows for the two connected cards (NVLINK connectors are similar to SLI ones) to utilize memory pooling (16 GB Plus 16 GB) for a total of 32 GB HBM2 VRAM access.

The card is equipped with four DP 1.4 ports (4K @120 Hz, 5K @60 Hz) and one DVI port. VR support is here too.
NVIDIA's statement reads: "Professional workflows are now infused with artificial intelligence, virtual reality and photorealism, creating new challenges for our most demanding users," said Bob Pette, vice president of Professional Visualization at NVIDIA. "Our new Quadro lineup provides the graphics and compute performance required to address these challenges. And, by unifying compute and design, the Quadro GP100 transforms the average desktop workstation with the power of a supercomputer."
According to NVIDIA, "The new generation of Quadro Pascal-based GPUs — the GP100, P4000, P2000, P1000, P600 and P400 — enables millions of engineers, designers, researchers and artists to:
Unify simulation, HPC, rendering and design – The GP100 combines unprecedented double precision performance with 16GB of high-bandwidth memory (HBM2) so users can conduct simulations during the design process and gather realistic multiphysics simulations faster than ever before. Customers can combine two GP100 GPUs with NVLink™ technology and scale to 32GB of HBM2 to create a massive visual computing solution on a single workstation.
Explore deep learning – The GP100 provides more than 20 TFLOPS of 16-bit floating point precision computing — making it an ideal development platform to enable deep learning in Windows and Linux environments.
Incorporate VR into design and simulation workflows – The "VR Ready" Quadro GP100 and P4000 have the power to create detailed, lifelike, immersive environments. Larger, more complex designs can be experienced at scale.
Reap the benefits of photorealistic design – Pascal-based Quadro GPUs can render photorealistic images more than 18 times faster than a CPU.
Create expansive visual workspaces – Visualize data in high resolution and HDR color on up to four 5K displays.
Build massive digital signage configurations cost effectively – Up to 32 4K displays can be configured through a single chassis by combining up to eight P4000 GPUs and two Quadro Sync II cards.
As for the other Pascal-based Quadro models, the Quadro P4000 comes with the new 16nm GP104 GPU core that houses 1792 CUDA Cores and 8 GB of GDDR5 memory (256-bit memory bus interface, 256 GB/s bandwidth). The compute power is rated at 5.3 TFLOPs with TDP rated at 105 W. There's just one 6-pin power connector along with four DP 1.4 video connectors.
Error Fix: Windows was unable to complete the format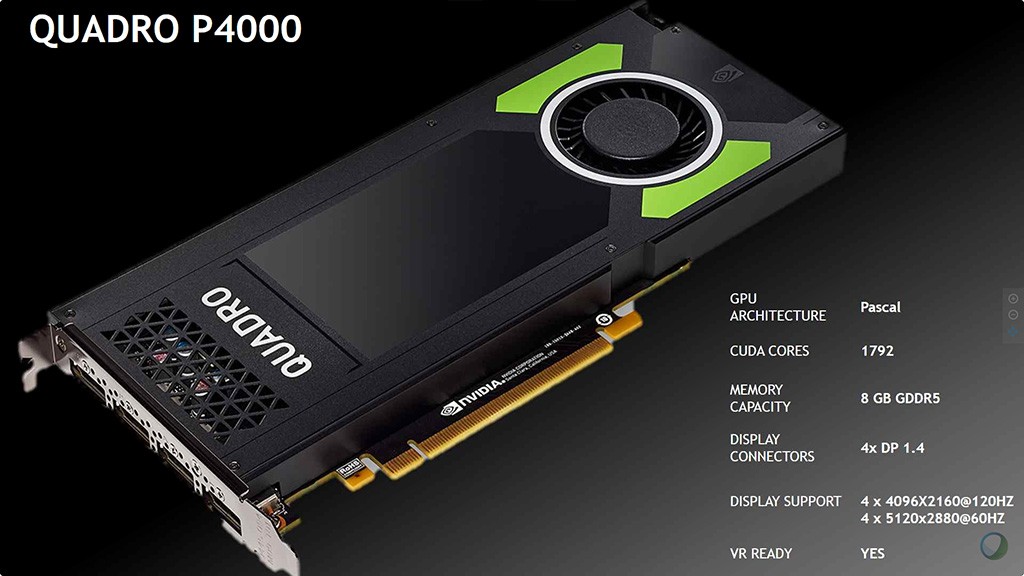 The Quadro P2000 features the new GP106 chip, 1024 CUDA Cores and 5 GB of GDDR5 memory (160-bit bus interface). It offers 3 TFLOPs of compute power, and a TDP rated at 75 W. There are four DP 1.4 video connectors on the card.
The Quadro P1000, P600, and P400 cards are all based on the 14nm GP107 GPU core. The cards are equipped with 640, 384 and 256 CUDA cores and 4 GB, 2 GB and 2 GB of GDDR5 memory, respectively. The cards feature 1.8 TFLOPs, 1.1 TFLOPs and 0.6 TFLOPs of compute performance, respectively, and they all feature TDP rating below 50 W. You can find four Mini DP1.4 connectors on the P1000 and P600, while the P400 features three Mini DP1.4 connectors.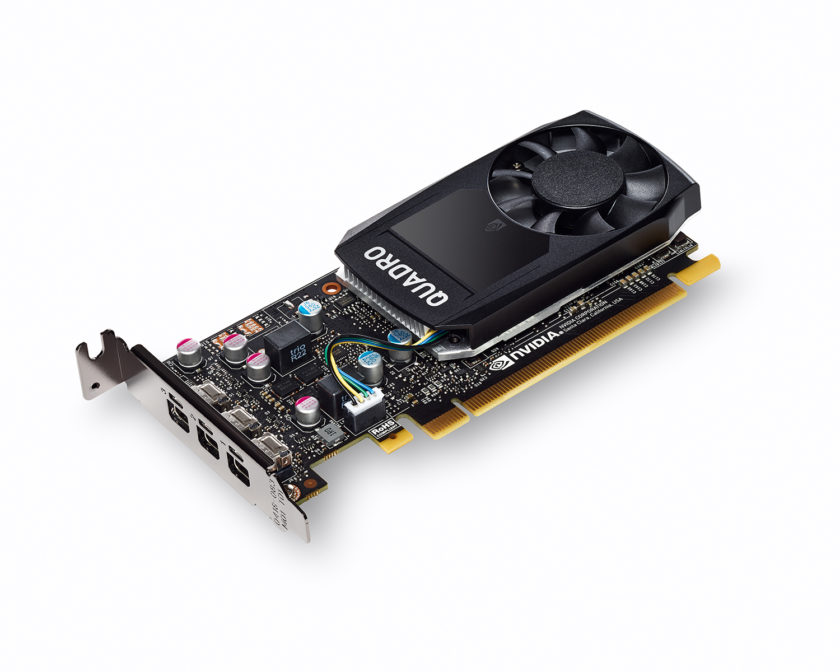 The Pascal-based Quadro lineup will be available starting March, with the pricing being unknown at the moment.
Error Fix: The drive where Windows is installed is locked