NVIDIA, at ISC 2016, announced a variant to the company's previously released Tesla P100  graphics card. The company announced the PCI Express variant for the P100 which was released back in April 2016.
There isn't much change in terms of internal specifications when compared to Tesla P100. The PCI Express Tesla P100 has the same GPU which is powered by PASCAL. The manufacturing mechanism remains the same as both of them are manufactured with 16 nm FinFET process. Furthermore, the manufacturing process is packed by 15.3 billion transistors and the same GP100 pascal GPU which measures 610 square nm.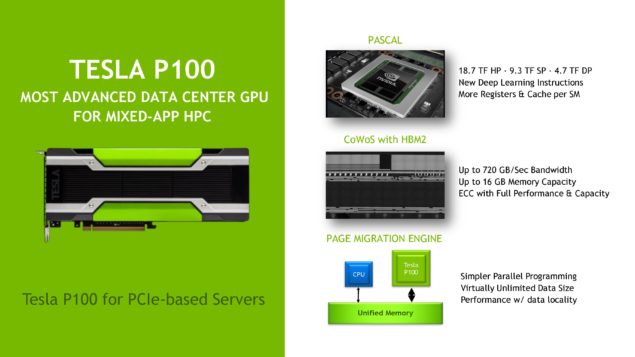 However, the major addition is that the GPU now comes with support for PCI interface, whereas the first variant has NVLink interconnect support. That said, due to the limitations in PCI areas, the company has lowered down the power of the device. The chip was previously powered with 300 W, now the PCI variant powers at 250 W.
As the move itself suggest that the company is looking forward for small-scale application environment as the NVLink P100 was developed focusing mainly on large-scale applications. Now, the Express variant solves this issue.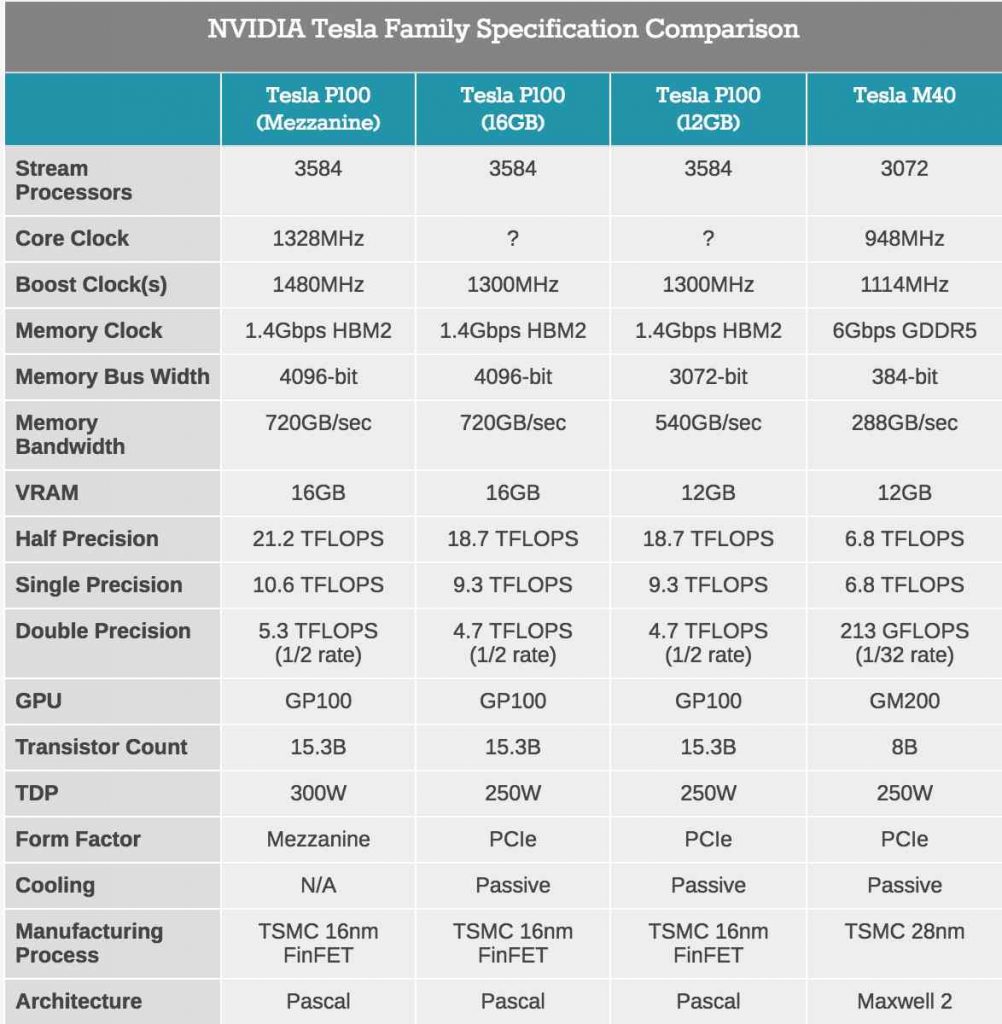 The NVLink P100 has support for only 16GB of HB2 memory. But, the Express variant comes with either the same memory support or for lesser memory variant, consider it be 12GB HB2 memory.
That being said and done, the PCI Express Tesla P100 variant will be exclusively designed for small- scale industries and the company will start shipping the graphic card in Q4 2016.