At SIGGRAPH 2016, Nvidia showcased a demo of the mobile variant of its revolutionary Pascal-based Quadro GPU. High-performance mobility GPUs based on Pascal architecture are expected to be launched later this month by Nvidia. The latest leaks from Videocardz and LaptopMedia reveal the performance number for these chips. Nvidia plans to ship these chips for gaming and enthusiast grade notebooks.
Nvidia's Pascal architecture is based on 16nm FinFET process node. FinFET process nodes are extremely power efficient. The new mobility chips will feature the same naming schemes as their desktop counterparts, if rumors are to be believed. All GeForce 10 mobility variants are based on Pascal architecture.
GTX 1070 (Mobile) Specs:
The Nvidia GeForce GTX 1070 features 2048 CUDA cores, 170 TMUs and 64 ROPs. Core clock runs at 1443 MHz, the boost clock at 1645 MHz and the memory is clocked at 8 GHz. The chip boasts an 8GB GDDR5 memory and TDP is between 125-150W.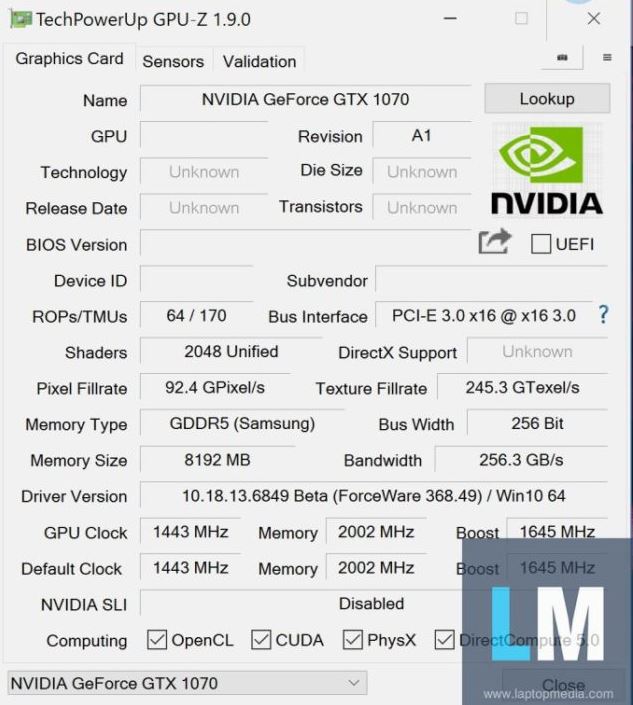 The PCB comes with a MXM board design, featuring a 6 Phase Design, supporting SLI functionality while delivering more power to GPU than the traditional MXM designs.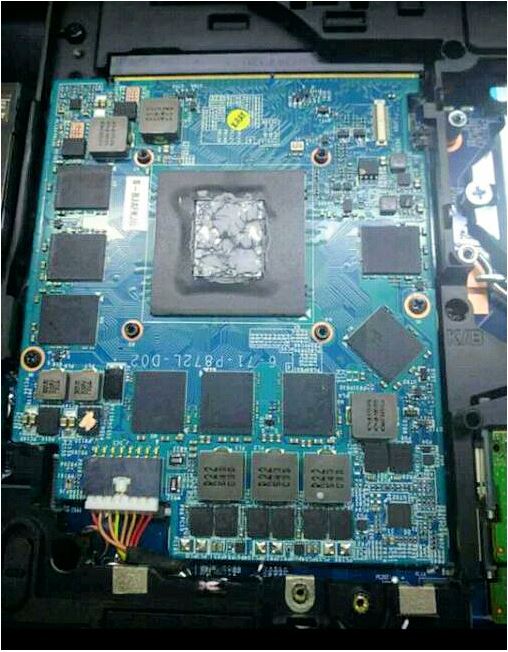 GTX 1070 (Mobile) Performance
GTX 1070 offers a decent performance and delivers some gains over GTX 980 (mobile). GTX 1070 does in fact offer really great performance numbers when it comes to laptop GPU. Below are the detailed performance numbers –
GTX 1060 (Mobile) Specs
GTX 1060 mobile features same specs as the desktop but with lower clock speeds. With 1280 CUDA cores, 128 TMUs and ROPs, this variant clocks at 1405 MHz and 1671 MHz boost clock with memory at 8 GHz. Comes with 6GB GDDR5 memory.
GTX 1060 (Mobile) Performance
The GTX 1060 has high clock speeds during performance tests that definitely exceeds its specifications. It can boost up to 1800 MHz while consuming less than 80W. Now that's a really good performance! Although not as great as GTX 980 (mobility), this is fair considering the GTX 1060 will be priced lower.
GTX 1060 (Mobile) Gaming Performance
GTX 1060 (Mobile) Synthetic Performance
GTX 1060 (Mobile) Compute Performance
GTX 1060 (Mobile) GPGPU Performance
We present below GeForce Pascal (Mobile) Family Comparsion –
Specification
GeForce GTX 1080 Desktop Version
GeForce GTX 1070
Mobile Version
GeForce GTX 1060
Mobile Version
GeForce GTX 980 Mobile Version
Graphics Core
GP104
GP104
GP106
GM204
Manufacturing process
16nm FinFET
16nm FinFET
16nm FinFET
28nm
CUDA Cores
2560
2048
1280
2048
Transistors
7.2 Billion
7.2 Billion
4.4 Billion
5.2 Billion
ROP units
64
64
48
64
TMUs
160
128
80
128
Core clock speed
1607MHz
1442 MHz
1405 Mhz
1064 MHz
Boost clock speed
1733MHz
1645 MHz
1671 Mhz
1228 MHz
Memory clock
10,000MHz
8,008MHz
8,008MHz
7004 MHz
Memory interface
256-bit
256-bit
192-bit
256-bit
Total memory bandwidth
320GB/s
256GB/s
192GB/s
224 GB/s
Total dedicated GPU memory
8GB
8GB
6GB
8GB
VRAM Type
GDDR5X
GDDR5
GDDR5
GDDR5
TDP
180W
~150W
~80W
~150W