We are not exactly sure if this is true, but it seems like NVIDIA is pushing forward the launch of the forthcoming Volta lineup that includes GeForce 20 series graphics cards. If these RUMORS are indeed true, we could expect to see the GeForce 20 series as early as Q3 2017.
The rumor seems to have originated on the Chinese publication MyDrivers. However, since MobiPicker or any other publication currently seems to be unable to independently verify it, we urge you to take this info with a pinch of salt until additional information is received.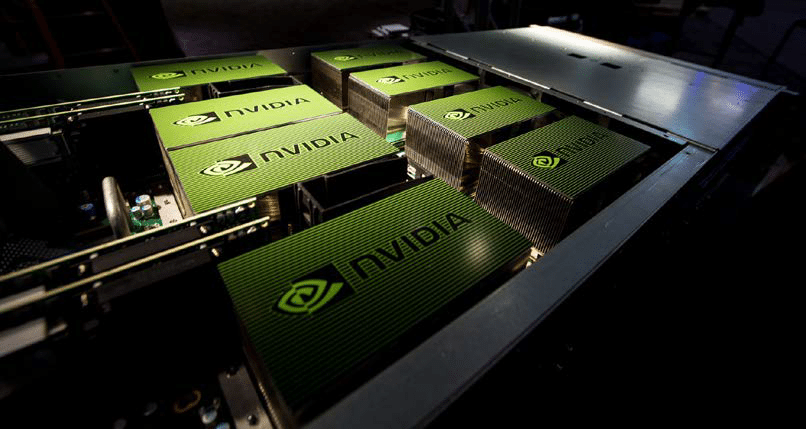 The leak is based on the appearance of said lineup on the Zauba database which has since vanished. Probably, NVIDIA had it removed or masked quickly. (We shouldn't underestimate the covering up abilities of the company that managed to keep the launch of something as big as the Titan Xp a secret until the big day itself.)
NVIDIA GTX 2070 and GTX 2080 graphics card release could be just months away
As you know, the GTX 10 lineup is fast approaching the end of its lifecycle, prompting the company to roll out the full blown Pascal chip in the Titan Xp graphics card. Apart from that, the company also quietly released the low-end GTX 1030. Based on their upgrade cycle, we should expect to see their new cards sometime by the end of this year or in early 2018. The MyDriver report, however, claims that this has been advanced by at least couple of months till Q3 2017.
The possible reasoning behind said move may have something to do with the fact that the management does not seem too amused by the sales figures (read: profit), which probably has a lot to do with the higher expenses of R&D, as well as the relative failure to fully utilize the upgrade cycle.
If that's the case, a third-quarter release of the GeForce GTX 20-series could help the company capitalize on the lack of competition, thus leading to an increase in the market share. As a matter of fact, even if Vega launches around the same period, it is unlikely to do any notable damage to the highest-end NVIDIA cards.
Also, according to a credible leakster from Baidu, NVIDIA is implementing certain basic optimization of the SM in the GeForce 20 series. However, it would probably be a bit unrealistic to expect a total overhaul similar to the one we saw during the Kepler to Maxwell transition.
The primary Volta family will be segmented into the following four main GPUs:
Volta GV100 GPU (Enterprise/HPC Only)

Volta GV104 GPU (GTX 2070, GTX 2080)

Volta GV102 GPU (GTX 2080 Ti / GTX TITAN XV?)

Volta GV110 GPU