Nvidia GTX 1050 Ti Benchmarks were leaked. So, what does that mean? well, for starters, this card operates without a PCIe power Molex and this makes things very interesting. Because around the official price point of $130 to $160 isn't confirmed yet but we assume the card to be around that price budget. However, what's really revealing is the fact that it is on par with the Maxwell-based GTX 960.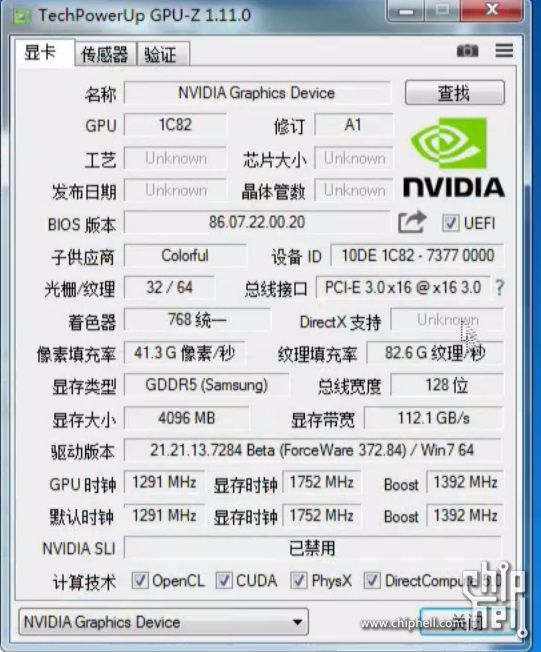 Nvidia GTX 1050 Ti Benchmarks places it side-by-side to the GTX 960
1050 beats out 960 by a very small margin, at least on the 3dmark benchmarks. So, this card is essentially the entry level Pascal experience. It has 768 Cuda cores which normally operate on 1291 MHz but can boost up to 1392. However, this is very poultry when compared to the GTX 1070. But we think it's still a nice card as compared to the previous ones.
"In the run-up to its mid-October launch, samples of the GeForce GTX 1050 Ti are falling into leaky taps. One such card made it to ChipHell, which posted its 3DMark 11 performance. Running on a machine with Core i7-6700K, the GTX 1050 Ti sample scored P10054 in the performance preset, and X3860 points in the extreme preset. A GeForce GTX 960 on the same machine scored around P10000 and X3300 points, respectively. This makes the card faster than the GTX 960, at a price-point of $149.

Based on the 16 nm "GP107″ silicon, the GeForce GTX 1050 Ti features 768 CUDA cores, 48 TMUs, 32 ROPs, and a 128-bit wide GDDR5 memory interface, holding 4 GB of memory. The chip almost makes do with slot power, with its TDP being rated at 75W. The company is preparing an even cheaper SKU based on this chip, the GTX 1050, with 640 CUDA cores, 40 TMUs, 32 ROPs, and 2 GB of GDDR5 memory, priced at $119." (via techpowerup)
Let us know what you think of the leaked Nvidia GTX 1050 Ti Benchmarks.