Nvidia GTX 1050 release date appears to have been leaked. Furthermore, a future date of October 25 could be confirmed. Benchmarks and specifications for both cards were leaked before. So, we're pretty confident this could be a solid leak. PCGamesN were the first to break this news.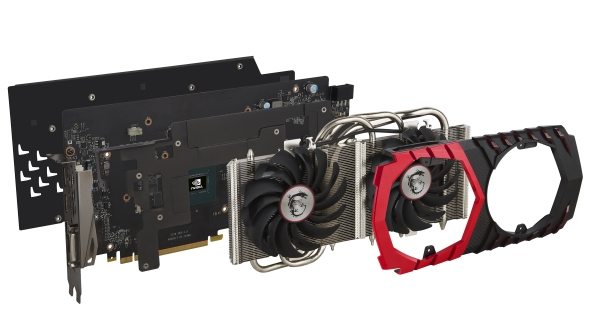 Nvidia GTX 1050 Release Date set for October 25
"The HWBattle story suggests an October 18, 2016 release for the GTX 1050 Ti. As well as an October 26, 2016 launch for the smaller GTX 1050. That seems like a pretty legit timescale considering when we anticipate the GTX 1080 Ti to be announced. So, be prepared for both the new GTX 1050 cards to appear very soon.

Furthermore, the release of the GTX 1060 in its bizarre 3GB trim, the GTX 1050 is likely to be a release Nvidia carries out primarily via its board partners. I would be surprised to see Nvidia going to the effort of creating a Founders Edition card for the GTX 1050. Though I wouldn't 100% discount that just yet…

Expect to see a wide variety of different versions appearing on the shelves of your favourite e-tailers."
4GB GTX 1050 Ti is expected to use the full GP107 core, sporting 768 CUDA cores. With the 2GB GTX 1050 coming in with a cut-down version of the chip at 640 cores.
The GeForce GTX 10 Series is the name of a family of Graphics processing units developed by Nvidia. It's a successor to the GeForce 900 Series. The Pascal microarchitecture is the successor to the Maxwell micro architecture and incorporates TSMC's 16 nm FinFET technology.
The microarchitecture of the GeForce 10 series is named Pascal. After the 17th century French mathematician Blaise Pascal. And was presented on May 6, 2016.
Nvidia has announced that the Pascal GP100 GPU will feature four High Bandwidth Memory stacks. Allowing a total of 16GB HBM2 on the highest-end models.
Let us know your thoughts about the Nvidia GTX 1050 Release Date. Will you be buying the new GTX 1050 when it finally releases? Let us know in the comments