Last January, many gamers were a bit disappointed that NVIDIA did not announce its upcoming high-end graphics card. A lot of guests who attended the Consumer Electronics Show (CES 2017) in Las Vegas went home feeling a bit dejected. However, days from now, they will again have something to be happy about. NVIDIA just launched its newest and fastest graphics card, the NVIDIA GeForce GTX 1080 Ti.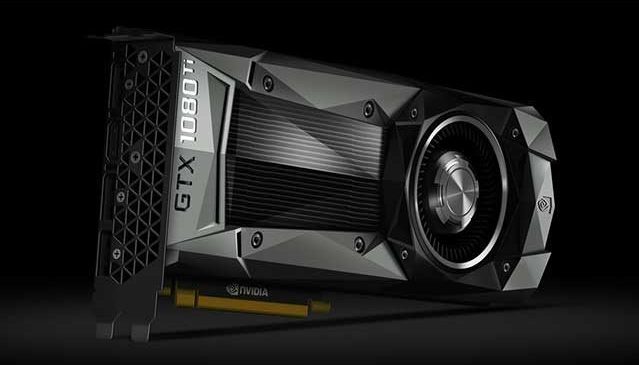 During NVIDIA's Game Developers Conference (GDC 2017) press event, company CEO Jen-Hsun Huang finally unveiled the much awaited high-end graphics card of the year. The NVIDIA GeForce GTX 1080 Ti finally saw the light of day after much leaks and rumors for the last couple of months.
According to NVIDIA, the 1080 Ti has a total of 3,584 CUDA cores and 11GB of GDDR5X RAM. It is made up of roughly 12 billion transistors and boasts a 35-percent performance increase compared to the GTX 1080. Furthermore, the NVIDIA GeForce GTX 1080 Ti packs another feature that gamers will surely love, and that is overclocking.
Out of the box, the new NVIDIA graphics card has a base clock of 1,583MHz. Enthusiasts and gamers will be happy to know that it can run in excess of 2,000MHz without overheating the GPU. This is because, in addition to the upgraded graphics processor, NVIDIA also updated the thermal vapor core of the card itself. A temperature of 66 degrees Celsius can easily be maintained even when overclocked to something slightly north of 2,000MHz.
Perhaps the best news of the event is the fact that the NVIDIA GeForce GTX 1080 Ti will be available in stores starting next week. Furthermore, NVIDIA also wowed the crowd by announcing that it will only cost $699 at full price. In comparison to the high-end Titan X graphics card, this is a massive price cut without any compromises on the performance.
In light of the GTX 1080 Ti's release, NVIDIA also gave gamers something more by introducing price cuts on older graphics cards. Nearly all the current NVIDIA graphics cards in the market, including the GTX 1080, GTX 1070, and the GTX 1060 received a $100 price reduction.
As for the GTX 1080 Ti, as mentioned above, the card will be priced at $699 and will start shipping the week commencing March 6.