Nvidia is about to announce its newest GTX 1070 Ti later this month and some of the leaks have already provided us with all the details of the card. The GTX 1070 Ti is seen as Nvidia's answer to the AMD RX Vega 56 that is retailing for around $399. These newer reports suggest the GTX 1070 Ti be awfully close to the GTX 1080 in terms of specifications.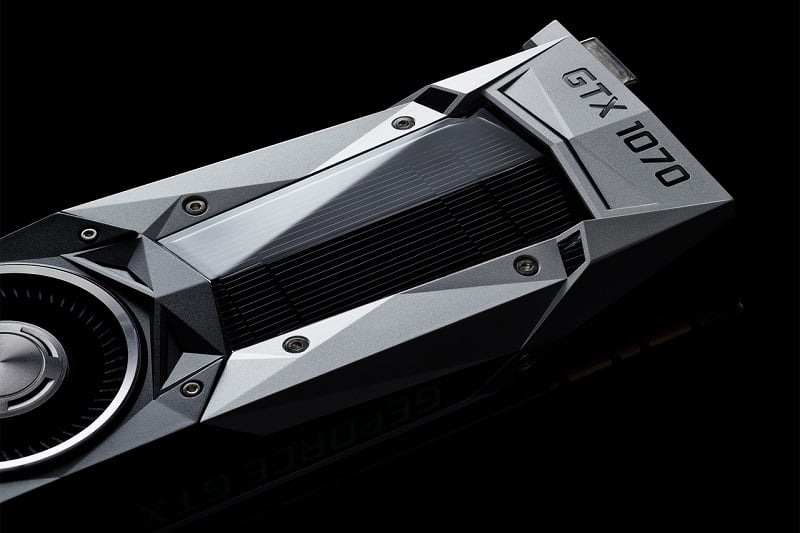 Last week, Tech ARP had suggested some of the specifications of the GTX 1070 Ti. According to the report, the upcoming card will be using the same Nvidia GP104 GPU as the current gen GTX 1080. The base clock of the card will be 1607MHz while the boost clock will be 1683MHz. Along with its 2432 CUDA cores, the card will have a GDDR5 memory of 8GB.
The report added that the TDP of the GTX 1070 Ti will be 180W, similar to its close siblings. For the availability, the report mentioned a launch date of 26 October and they were said to be shipping from November 2nd. The price of the card can be $429, very close to its AMD Vega rival.
When it comes to a more recent leak, expreview.com also released the detailed specifications that look similar to what had leaked earlier. What the details reveal is how close the GTX 1070 Ti is going to be to the GTX 1080, barring a few aspects. Its memory bandwidth is rather close to that of the GTX 1070 and the 8-pin connector has also been retained.
Apart from this, the report from expreview.com also includes a poster released by Gigabyte on Facebook that revealed some information about the 1070 Ti. The image has a large 'Ti' written along with a clown. A $100 bill is shown floating out of a wallet indicating the cost can be $100 lower than the GTX 1080. We should wait for a couple more weeks to get the official word from the company.
eTeknix, on the other hand, has an interesting scoop to share right before the official launch happens. According to its sources, the Nvidia GeForce GTX 1070 Ti cannot be overclocked and all the AIB partner cards will also be locked at the same clock speeds mentioned above. This is yet to be seen how this will affect the partner cards and their pricing if the news turns out to be true.