Nvidia has given all of us a new Pascal-based high-end GPU filling the gap between the GTX 1070 and the GTX 1080. The GeForce GTX 1070 Ti brings a lot to the table and plans to take on the sub-$500 segment. The card has been designed taking inspiration from its closest siblings as it shares a lot of specifications with them.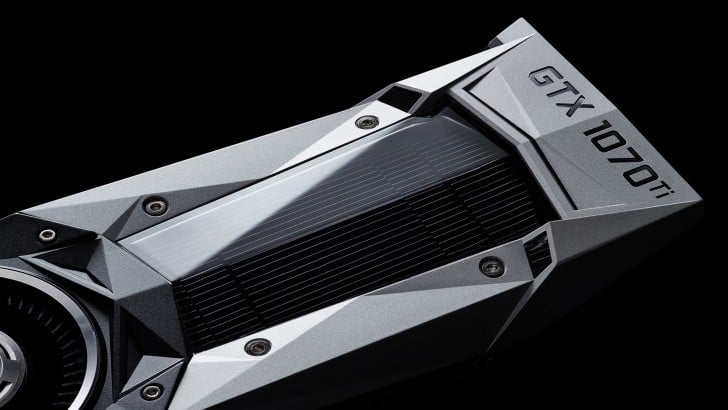 As the GeForce 10 series goes popular in the market, there was a huge gap between the GTX 1070 and GTX 1080. The former retails for $329 while the latter comes at a price of $499. In case you're wondering, Nvidia has priced the GeForce GTX 1070 Ti at $449 making it fall directly between the two. With that kind of pricing, Nvidia also comes closer to the AMD RX Vega 56.
Thanks to the number of leaks and rumours, we already knew all the specifications of the GTX 1070 Ti, weeks before it was officially announced. If you are unaware of any such developments, we'll help you get down to the technical details of the newest 10 series member.
Starting with the graphics core, you will get the GP104 just like any other high-end Nvidia card. To be precise, it is the GP104-300 making it sit right below the GTX 1080. With a die size of 314mm2, Nvidia has included 7.2 billion transistors with 2432 CUDA cores. This number is much higher than 1920 CUDA cores on the GTX 1070.
The GTX 1070 Ti also shares its base clock with the GTX 1080 at 1607 MHz, while the boost clock is 1683 MHz, similar to the GTX 1070. The memory capacity of the card is 8GB with a memory bandwidth and speed of 256GB/s and 8Gbps respectively. The card has a single 8-pin connector with a TDP of 180W.
For now, Nvidia hasn't announced any official price reduction for the GTX 1070 after the launch of GTX 1070 Ti. The company has announced that the GeForce GTX 1070 Ti will go on sale starting November 2nd and is already up for pre-orders. A total of 238 countries will get the card at launch. The maker has partnered with a number of manufacturers that will be launching their custom design alongside.
The list of partners includes Asus, Gigabyte, EVGA, PNY, ZOTAC, MSI Palit, Galax, and Inno3D that will be launching their GTX 1070 Ti-based custom cards to market quite soon. Nvidia has priced the Founders' Edition card with the blower-style stock cooler at $449. The reviews for the card will go live on November 2nd itself, so stay tuned for more updates on it.