The Nvidia GeForce GTX 1080 is the latest flagship graphics card from the manufacturer that performs like crazy and beats all its competitors by a significant margin. Below the 1080 is the GTX 1070, which is also a serious performer and is still better than the previous Nvidia cards in many ways.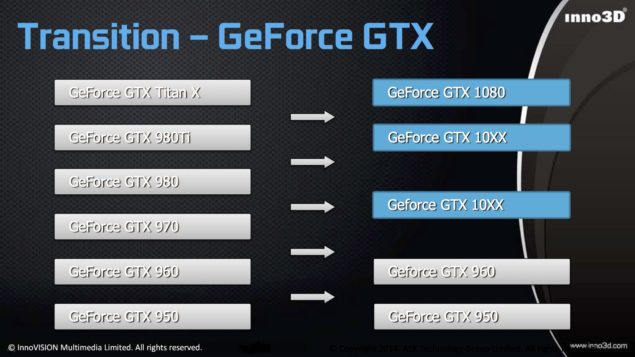 Based on the latest Pascal GP104 GPU, the GTX 1080 and GTX 1070 are not cheap at all. And even though the GTX 1070 is significantly more affordable and value-for-money than the flagship, there is still a need to have an affordable card in their portfolio in the $200-$300 segment. Well, it looks like the company is readying up the GeForce GTX 1060.
VideoCardz has found some new shipment data that suggests that the GTX 1060 might get released soon. Based on the GP106 that is said to be directly competing with AMD's RX 480, the GTX 1060 should have more than 4GB memory. Thankfully, the new shipment listing confirms that an E2914 board with GP106 has 6GB 'GDD(5)' memory. The second listing "PG410" shows that the GP106 might come with a 192-bit memory bus:
E2914-A01 SKU0020 GP106 BRING-UP 6GB GDD FUNCTIONAL TEST PCA BOARDS, 699-12914-0020-100

PG410-A01 SKU0030 GP106 192B 128MX32 DP+ COMPUTER GRAPHICS CARDS, 699-1G410-0030-100
Do note that both the boards come with different SKUs. So the PG410 SKU 30 might carry 4GB memory, while the EP2914 SKU 20 could come with 6GB memory. At least that's what the source report suggests. But at least we know that there's a GeForce GTX 1060 and it might be released soon.