Deal Alert: 49% Off on ExpressVPN
Touted as #1 VPN in the world,
ExpressVPN
is now offering 49% off & an additional 3-months of service on its annual plans.
ExpressVPN is widely known as the fastest and most secure VPN in the industry. With over 3,000 servers in 90+ countries, it is capable to unblock all geo-blocked services including Netflix, Amazon Prime Video, HBO+, and BBC iPlayer.
ExpressVPN app is available for nearly all the devices including Windows, macOS, Android, iOS, browsers, Firestick, and gaming consoles.
Prey 2017 was launched yesterday and NVIDIA didn't waste time in rolling out its latest GeForce driver, adding optimizations for the newly released title. Apart from that, the new driver also brings support for multi-GPU for titles such as Gears of War 4 and more.
The new GeForce driver goes by the moniker v382.05 and in addition to bringing game-ready optimizations for Prey 2017 and Battlezone, or introducing multi-GPU support for GoW 4, it is also accompanied by updated SLI profiles for Sniper Ghost Warrior 3, as well as Warhammer 40,000: Dawn of War III. Other notable additions include fixes for World of Tanks, No Man's Sky, and more.
Worth noting, the GeForce driver brings along with an array of fixes encompassing patches for DirectX games that saw issues with the V.sync. There is also specific patches for Stream VR titles, GTX 1070 and a lot more.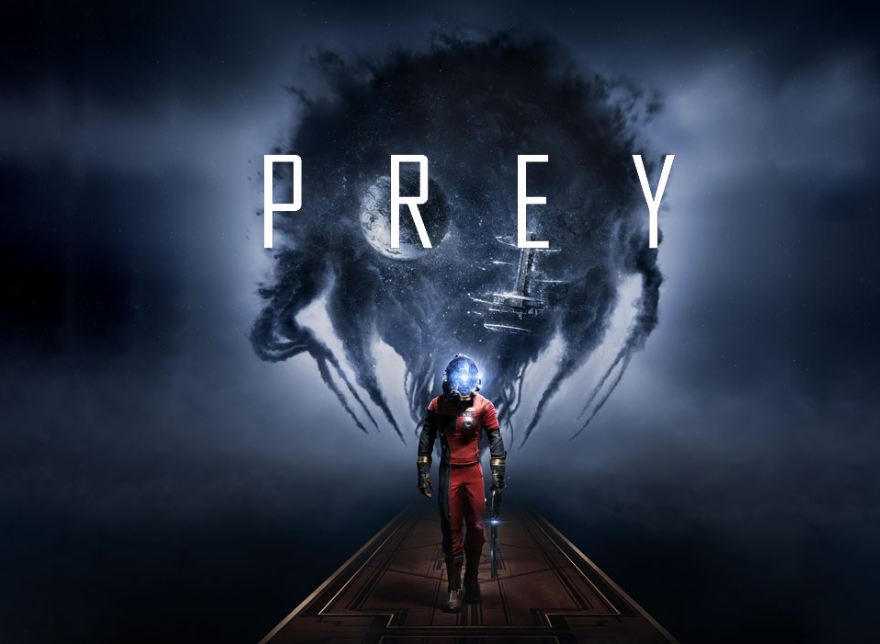 Find more details about NVIDIA GeForce Driver 382.05 in the full patch notes below:
Game Ready – Provides the optimal gaming experience for Prey, Battlezone, and the Gears of War 4 Multi-GPU Update.
SLI Profile – Added or updated the following SLI profiles: Sniper: Ghost Warrior 3, Warhammer 40,000: Dawn of War III
Driver Fixes (For full list of fixes please check out release notes)
[SLI][No Man's Sky – with The Foundation Update 1.10 patch]: With SLI enabled, there is texture corruption in the game. [200257478] [SLI][GeForce GTX 670][World of Tanks]: In SLI mode, blue-screen crash occurs when pressing Alt+Tab during the game. [1895732] [GeForce GTX 1080 Ti][Gears of War]: After the bootup movies, blue-screen crash occurs pointing to nvlddmkm.sys. [1914184]
The NVIDIA Control Panel in the Windows desktop context menu, as well as the NVIDIA system tray icon, may be absent. [200298863/1906498]
System may hang at a black screen upon cold boot up. [1913854]
In a multi-display configuration, the extended displays are unable to enter sleep mode. [1902053] and others
Important Open Issues (For full list of open issues please check out release notes)
[DirectX 11 games]: On some titles, in-game V-Sync does not work if Fast Sync is selected from the NVIDIA Control Panel. Consequently, the game frame rate is not locked to the maximum refresh rate, resulting in possible tearing. [200304603] [SteamVR titles]: SteamVR may crash when launched. [1917936] To workaround, uninstall GeForce Experience or reinstall the NVIDIA driver. [Power DVD 17]: The display may go blank while playing HDR video in exclusive full-screen mode. [200300818] [GeForce GTX 1070]: Games (Witcher 3, For Honor) do not recognize the custom refresh rates set using the NVIDIA Control Panel. [1916598] [SLI][GeForce GTX 1080][Battlefield 1 XP1]: With SLI enabled, corruption appears in the game when switching between full-screen and windowed mode. [1889162] [GeForce GTX 1080 Ti][Mass Effect: Andromeda]: Random memory errors may occur when playing the game. [1887520] [GeForce GTX 1080 Ti][Sid Meirie's Civilization VI][G-Sync/SLI/DirectX 12]: Black corruption appears while entering the in-game menu after skipping the cutscene. [200283322] [GeForce GTX Titan X][Ansel][Ghost Recon Wild lands]: With FXAA enabled from the NVIDIA Control Panel, the application crashes when enabling the in-game Ansel UI. [200283194] [Notebook][GeForce GTX 970M][Tom Clancy's The Division Survival DLC]: Game crashes, pointing to ntdll.dll when changed to full-screen and to windowed fullscreen. [200252894] [Notebook][GeForce GTX 970M][ShadowPlay][For Honor]: The game silently may crash if the intro video is skipped while instant replay is on. [200247313] [SLI][Notebook][GeForce GTX 970M][Gears of War 4]: Level loading may hang. [1826307]
NVIDIA Control Panel custom color settings are reset to the default after switching a game between windowed and full-screen mode. [1917071]
[Source: NVIDIA]