Coming as a pleasant surprise to gamers, NVIDIA and AMD have decided to bundle up a select series of their latest graphic cards with upcoming game titles. A move that is sure to draw attention, the companies have cashed in on the fact that the largest fraction of GPU buyers in the world are gamers. To be specific, NVIDIA GeForce with Maxwell Architecture has been combined with The Division, while AMD's Raedon 390 has been bundled with Hitman 2016.
The games that have been bundled are set to come with a series of new tweaks and hacks with NVIDIA's HBAO+ technology and the TressFX 3.0 Hair Render by AMD. WCCFTech mentions that in January, the companies combined more games with their graphic cards: Clancy's Rise of Tomb Raider was clubbed with GeForce Cards while Star Wars: Battlefront was bundled with the Raedon Fury X.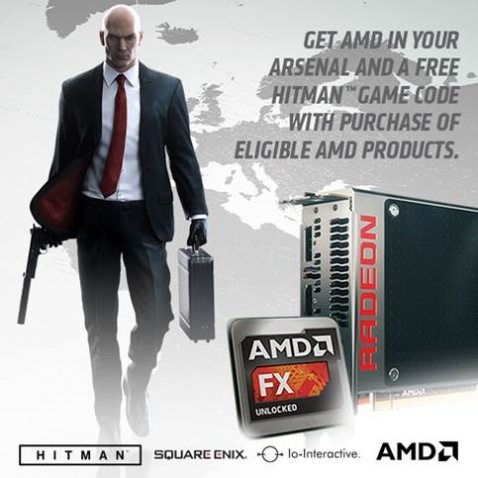 The NVIDIA cards that will come with The Division include the GeForce 970, the GeForce GTX 980, the GeForce GTX 980 Ti, as well as mobility graphic cards (for laptops) including the GTX 970M and the GTX 980M. One thing to be noted is that the offer is valid only for a limited time and is only available from specific retailers. It is, hence, a good idea to ensure that the vendor you are purchasing the card from has the authority to offer you the game in addition to it. Note that The Division is getting released this February 19th, and that if you are interested in signing up for the deal, you can register your interest on this website.