Nubia has released a new teaser ahead of their conference scheduled on 19 April, we expect this conference to be used as a platform to launch new Nubia Smartphone(s). The teaser shows a slim, small and a really compact smartphone that can easily fit into a wallet. The teaser has led to a number of speculations regarding which phone it can be, most of the techies are betting on Nubia Z11 Mini.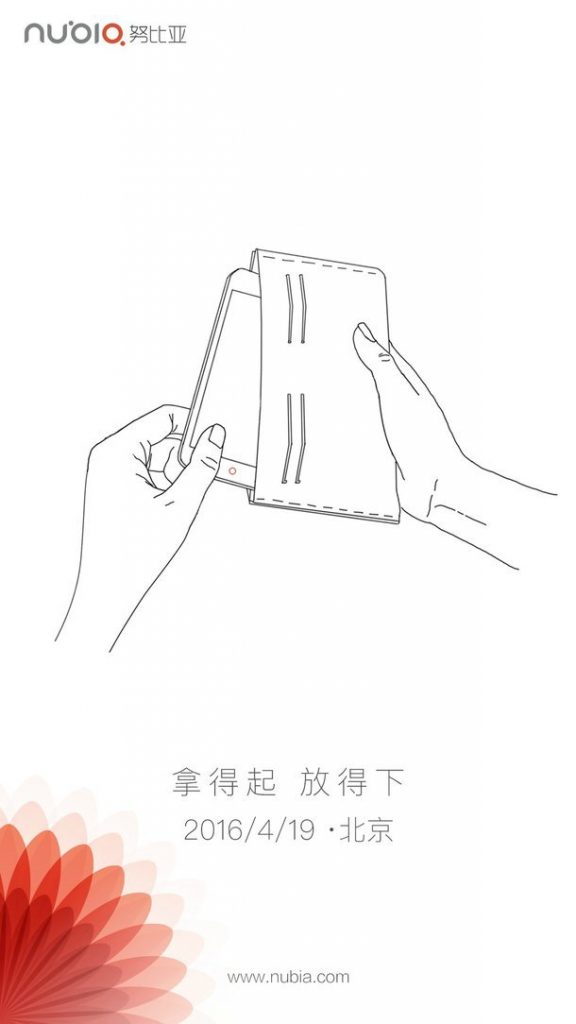 Z11 Mini is on top of the speculation because it would be the perfect fit for a smaller variant of Nubia's standard flagship Nubia Z11 which was a relatively bigger 5.2-inch QXGA device. As the teaser shows the new smartphone to be a smaller one and we already have leaked reports which claim Nubia Z11 Mini to sport a 4.7 inch to 5-inch display which will come with narrow side borders.
Nubia is trying to drop certain subtle hints with the use of wallet in its new teaser, first, the size of the new smartphone is easily expressed with the way it can fit into a wallet. Another clue is that the new device will be a wallet-friendly phone meaning thereby buyers don't have to cough up too much of their savings.
Nubia is mum regarding the features of this new Nubia Z11 Mini, but we can expect it to be powered by a 600 SoC Qualcomm chipset, with around 4 GB of RAM, we are also expecting a fingerprint scanner. None of these specs have been confirmed yet so we will have to wait until April 19 to be sure.