Pokemon Go showed us the power of Augmented Reality. And now basketball is all geared up to show us the power of Virtual Reality (VR). The National Basketball Association (NBA) has taken advancements in VR very seriously. The NBA is doing all it can to embrace VR for the upcoming 2016-17 season. And the latest positive step in that direction comes with the announcement that NBA Digital partnering with NextVR to broadcast at least one game every week in VR during the entire season.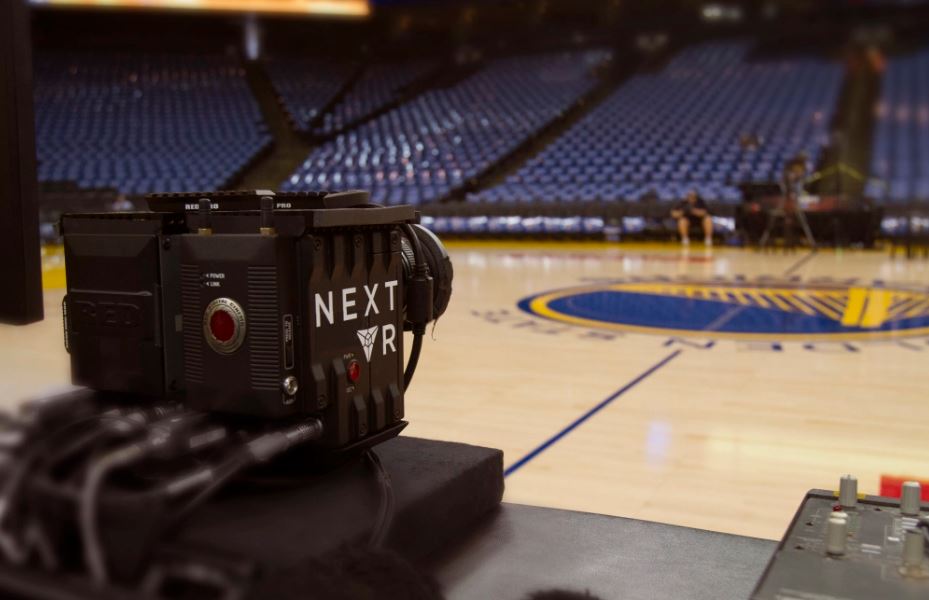 If you missed following last week's tech news, you probably haven't heard about the league's partnership with Oculus, the leader in VR tech (now part of Facebook). The league partnered with Oculus to release a documentary titled "Follow My Lead: The Story of 2016 NBA Finals". The upcoming broadcast VR experience will not be ordinary, it's going to be extra-ordinary. Complete with dedicated announcers, multiple camera angles, and VR-optimized graphics, the VR game broadcast will take virtual reality to the next level.
But there's a catch – to watch these VR games, you will need to have a full-season NBA League Pass subscription. Also, you will need the additional hardware – Samsung Gear VR and the software – NextVR app. Unfortunately, only Samsung Gear VR will be supported during the beginning of the season. Other VR sets will likely be supported during the later part of the season.
Augmented Reality has more or less established itself with various tech products already available in the market. But Virtual Reality is still gaining ground and the NBA has taken an important step in making this technology experience available to sports fans. Talking about the upcoming VR broadcast, NBA said – "This programming marks the first regular schedule of live games delivered in VR by a professional sports league". Well, kudos to NBA for embracing VR and announcing their commitment to broadcast at least one game every week using VR tech. The whole project is about giving fans a real-world experience, to give them a "feel" of "in-the-court" action. NBA confirmed that they are fully committed to making this happen beginning October 27th, when San Antonio Spurs take on Sacramento Kings.
Well, install NextVR app, go grab the NBA League Pass subscription, Samsung Gear VR and start gearing up for VR games!