After the demonetization of Rs. 500 and Rs. 1000 note we have seen that more and more people are using virtual wallets that help users to pay money in the online world without using real notes. However, it also helps us to live a better and cashless life. But among all these chaos have you ever thought to verify if the newly withdrawn Rs. 2000 or Rs. 500 note is authentic or not? Because already news has started coming that people are getting cheated with fake or color xeroxed notes. For instance, last week in Karnataka a vegetable vendor got conned in such way.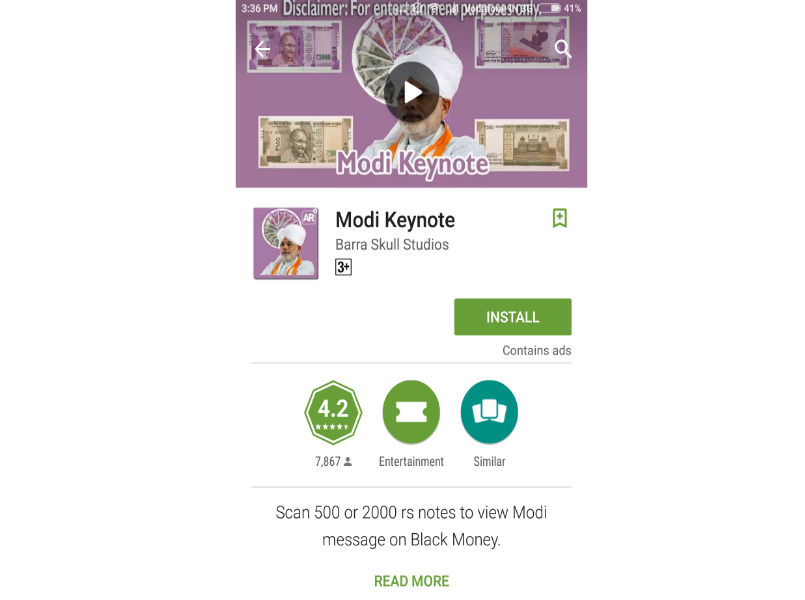 As shocking as it sounds, it is true. So here is an app that helps you to find out the new note you have got is original or not. Apart from these, there seems to be no end to fun and frolic too.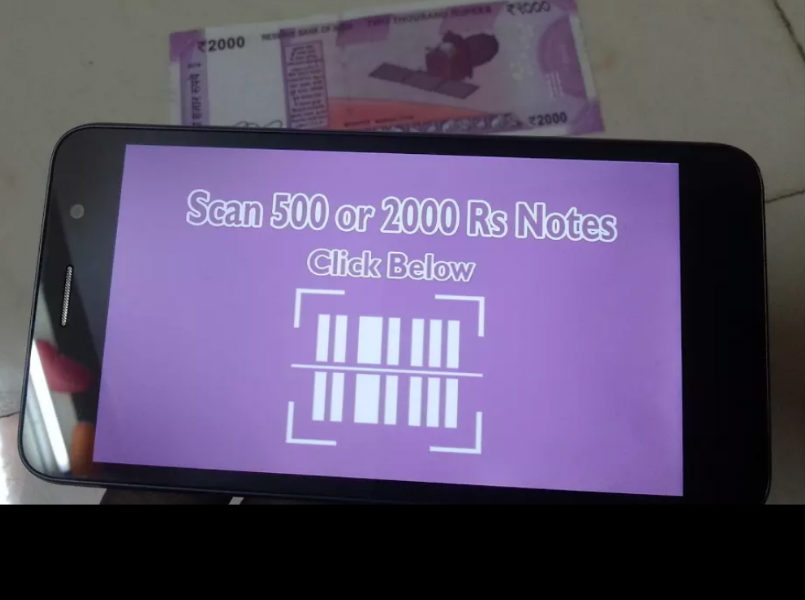 Bangalore-based Barra Skull Studios have developed an app that helps you to view PM Modi's message on Black Money simply by scanning the new Rs. 500 or Rs. 2000 notes. The app has been released on the Google Play Store just for the sake of fun. However, it has more significance too. At the time of writing this post, this app has achieved over 6,500 downloads. But remember, the video will work only on the new notes and not on the old ones. Here's how you can use this app.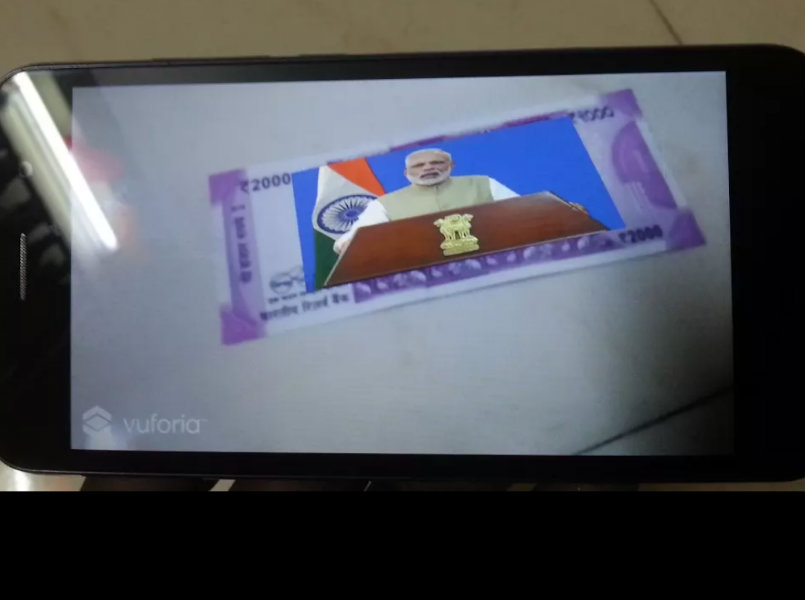 Step 1: First grab your android smartphone and download Modi Keynote app from Google play store By using this link.
Step 2: Once it is downloaded, launch the app.
Step 3: Place the New Rs. 500 or Rs. 2000 note on the table.
Step 4: You will find a scanner on the screen. Place the camera in front of note and tap on the Scanner.
Step 5: PM Narendra Modi's speech will play automatically as soon as the note gets scanned.
Note: This trick will work only on the new note Rs. 500 and Rs. 2000 not on any other notes. Also, the developer company claims the app is made only for entertainment purpose to spread the awareness on Black Money.