Skype had earlier announced that it had plans to bring in a revolutionary group video calling feature to handsets which were running Android, iOS and Windows 10 Mobile. Even though a specific release date was given they've now started to roll out the feature for iOS and Android devices, meaning that Windows phones will also be receiving the update soon. The feature will hit markets all over the world by the end of March but is now limited to Western Europe and North America. This might've been done to test the feature out before it is open to the public on a large-scale.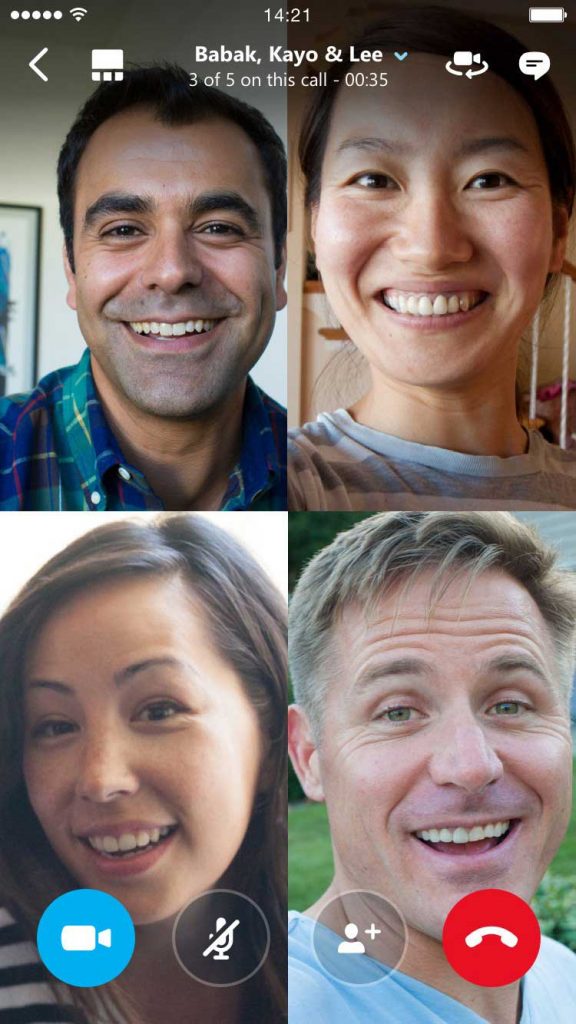 The feature supports a total of 25 participants at a time, including the user. This means that the user will able to video call with 24 other people. Cool features like switching between the front and rear cameras have been included for sharing the best moments with your groups. The UI has been beautifully designed and doesn't feel cluttered at all.
A great feature that has been included is the new invite system. Now, you can invite your friends, for whom you don't have Skype contacts, by simply sending them a message which will contain a link that will add them automatically to the Video Call group without the need of adding them to your contacts. As you start the group video call your broadcast will be shown at the right hand corner at the bottom. If more than seven participants are included then a list of all the participants will be made with their thumbnails and the person who is currently speaking is projected to the front.
Skype video calling is optimized for each device and offers HD quality videos. The team from Skype have also said that they've incorporated a SILK Super Wide Band audio codec in their cloud conferencing stack that allows users to hear crystal clear audio without any distortions and noise.