Nomu Mobile, the smartphone division of China-based electronics giant Shenzhen Xin KingBrand Enterprises is known for the wide range of rugged mobile phones. The Nomu S-Series – S10, S20, and S30 – have become very popular of late because of their sleek yet sturdy build designed to handle rough-and-tough usage. The S20 smartphone in the S-Series particularly caught our attention. We reviewed the phone's performance and specs and we must admit that we were amazed by the performance the phone offers for $149. There are several good things about this phone. Let's review them in-depth.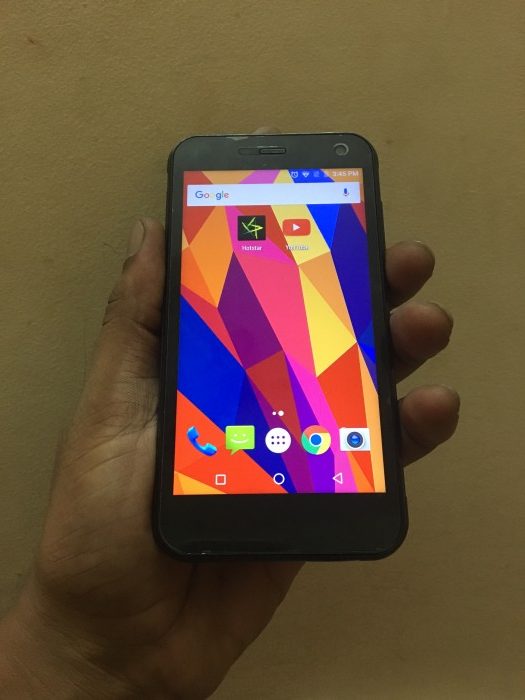 IP68 Certification
Before we dive into the processor, OS, display and other stuffs, let's talk about IP68. Nomu S20 is IP68 certified – the phone is fully waterproof and dust-proof. So you should have no problem trying a few adventures with this phone. We tested it and the phone does live up to IP68 standards. If you aren't sure about what IP68 certification is all about, here is a brief description – IP stands for International Protection marking, a standard by the International Electrotechnical Commission (IEC). The '6' in IP68 stands for the phone's resistance to dust, general dirt and sand. You have probably heard of IP67 certified smartphones. The '7' in IP67 is a rating given for water resistance which ensures "ingress of water in harmful quantity shall not be possible when the enclosure is immersed in water under defined conditions of pressure and time" according to IEC. An "8" rating – which the Nomu S20 proudly boasts of – means that the device can be underwater fully immersed at depths of 1.5m for a whole 30 minutes! An IP68 certified phone for $149 is extremely competitive, considering the fact that most smartphones that are IP68 certified are premium high-end high-priced smartphones.
Processor, RAM, and Storage
When we tested the phone, we found it amazingly fast. And the reason? The Nomu S20 is powered by a quad-core processor MediaTek MT6737T clocked at 1.5GHz. The phone also sports 3GB RAM, which explains why it was able to handle multiple apps running in the background and multiple tasks with such ease. With 3GB RAM you also get ample 32GB storage space. And the phone was able to handle reasonably graphics-intensive games really well, thanks to Mali-T720 MP2 clocked at 600MHz. We were able to run even slightly more demanding games fairly well. There were no noticeable lag or loss of frames.
OS and Display
The phone runs on Android 6.0 Marshmallow and sports a 5-inch sharp HD display with 1280×720 pixel resolution. We found the display was able to render rich colors while playing videos and viewing pictures. Even the viewing angles are quite impressive and the screen is readable even in daylight. We checked to see if auto-brightness feature works as expected. It did and in fact, it did a pretty decent job!
Camera
These days smartphones do so much more than placing and receiving calls. The camera is one functionality that most modern smartphones like to boast about. The Nomu S20 doesn't disappoint in this department. It has a 13Mp primary camera featuring an IMX219 Exmor RS Sensor and an LED flash. The front camera is 5MP and succeeded in taking decent selfies. The pics taken using primary camera were colorful and realistic. None of the pics appeared white-washed. We also tested different ISO modes – Auto, 100, 200, 400, 800, 1600. The panorama mode works like you would expect it to. No complaints when it comes to Nomu S20 camera.
Connectivity
Nomu S20 supports Wi-Fi, Bluetooth 4.0, Two SIMS slots or One SIM + One MicroSD support and GPS. The phone comes with standard USB port. It supports GSM ranges 850, 900, 1800 and 1900 MHz and W-CDMA frequencies of 900 and 1200MHz. When it comes to LTE, it covers FDD-LTE bands: 1/3/7/8/20 and also TDD-LTE: B40 (2300MHz). The reception quality was excellent when we tested. We could place calls without any issues on both 3G and 4G networks. The sound was crystal clear and audible.
We also tested the GPS and it worked flawlessly. We were able to navigate without any issues, while the drop in the battery wasn't alarming.
Battery
One of the most important aspects of today's smartphones is the battery life. Everybody wants to buy a smartphone that gives a decent one day or one-and-a-half days of usage. With a battery rated 3000mAh, the Nomu S20 battery lasted about a day and a half with normal usage over Wi-Fi. For normal usage, including e-mail, web browsing, listening to music, watching few videos, the phone's battery does a pretty good job. What's more – the phone comes with QuickCharge support – which lets you charge the phone from less than 2% to 100% in just 45mins flat!
Our Verdict
At just $149, the Nomu S20 is one smartphone that you should definitely consider buying. For the rugged build and the performance the phone delivers, the smartphone is definitely one of the best smartphones in that price segment. Overall, we have no specific complaints and are impressed with Nomu S20!
What do you think about the Nomu S20? Feel free to post in the comments section!