Nomu Mobile, the smartphone division of China-based electronics giant Shenzhen Xin KingBrand Enterprises, is known for its rugged mobile phones. The Nomu S-Series in particular, has come into the limelight off late due to their sleek yet sturdy build designed to withstand rough handling of the worst kind.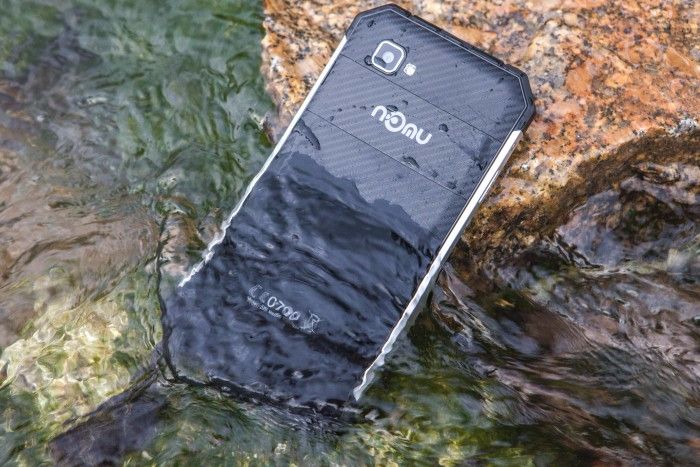 Each device in the S-Series – the Nomu S10, S20, and S30 was put through a series of hard tests such as being immersed in water (including in a river for awhile), buried in sand and mud, and more. Surprisingly, not only did all three devices came out of the tests fully functional, but they didn't suffer even a single scratch. (Scroll down to watch the video)
All three devices come with IP68 certification which means they are dust and water resistant. In addition to its sturdy build, the handsets in the Nomu S-Series also come equipped with batteries with quick charge technology that enable them to run for 2 days or even longer.
As for the price, the Nomu S10 is the most affordable option among the three. Available at just $99.99, the device comes with a powerful 5000 mAh battery. On the other hand, Nomu S20, its sibling claims to be the thinnest rugged phones ever built and it will set you back $149.99.
Meanwhile, the high-end Nomu S30 comes with a 5.5-in HD display and all the powerful specs necessary to make it a budget flagship. The device currently costs only $229.99 on the Nomu First Global Sale.
Once the Global Sale is over, all three Nomu S-Series devices will go back to their standard prices of $129.99, $169.99, and $225.99 respectively.