Marking their biggest product launch in last few years, Nokia has unveiled a new range of petabit class routers – powered by world's fastest network chips – in San Francisco.
The new routers have been designed to handle growing demands of virtual reality programming, cloud-based internet services, and the heavily touted 5G mobile internet technology. Nokia predicts that by 2022, total Internet traffic will reach 330 exabytes per month with a compound annual growth of 25%, and peak data rates will grow even faster rate, at nearly 40% annually.
World's Fastest FP4 Chip On New Nokia Routers, Scales Up To 576 Terabits
And that's where the new products with FP4 silicon chipsets fit in. Combining several FP3 chips into a single package, the FP4 chip marks a major upgrade over its predecessor and is capable of processing up to 2.4 terabits per second. According to Fossbytes, it's the first chip capable of delivering terabit IP flows and is also fast enough to clear the road for petabit-class routers and clear-channel terabit speeds. All one has to do is scale hardware capacity by packing several of these chips on the same circuit board.
The new FP4 chip boosts core network capacity of routers by a factor of six and can be slotted into routers up to 10 years old, according to Steve Vogelsang, CTO for Nokia's IP and optical business. It powers the all-new Nokia 7750 SR-14s which can handle up to 144 Tbps, and is scalable up to 288 Tbps.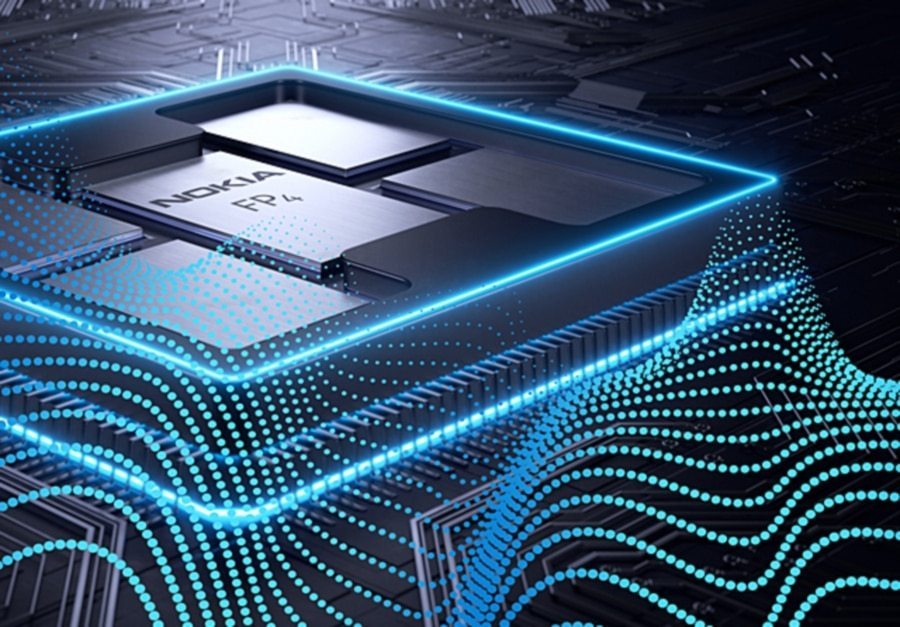 Although, the big surprise comes with the 7950 XRS-XC Extensible Routing System, which has been described as "petabit-class" by the Finnish technology giant. It uses the same FP4 network processor but boasts up to 576 terabits (more than half of a petabit) per second in a single system, achieved via chassis extension without the need for switching shelves. It is the highest capacity router launched till date and is aimed at the core routing market to help Nokia win new customers such as Facebook and Google. And, in case it didn't occur to you, one petabit can transmit 5,000 two-hour-long HD videos every second.
But, it's not just about speeds. The new FP4 chips also offer built-in security features to fend off the growing threat of distributed denial of service (DDoS) attacks. These attacks have become a fact of life for organizations running the internet, and Nokia expects that its new product range will spot them by streaming traffic statistics to an external analytics system and performing stateless packet inspection.
Clearly, Nokia's recent 15.6 billion-euro acquisition of Alcatel and its IP network gear business has started paying off. The new routers are scheduled to ship in the fourth quarter of this year, and are also expected to boost the company's routers business faring against Cisco, Juniper Networks, and China's Huawei.
Let us know what you think about the new Nokia routers and their capabilities!