Since Nokia's temporary retirement from the smartphone market, we have surely missed the company's quality smartphones. However, the year 2016 marks a new beginning for Nokia, as the Finnish company is now free to release smartphones under its own name.
In case you don't know, Nokia had a non-compete clause with Microsoft that prevented the former from launching smartphones in the name of Nokia. Well, the clause has come to an end on 31st December, 2015. So the possibility of new Nokia smartphones is high, and there's a new leak to start the new year with new speculations.
The newly leaked image we are talking about has been found on Chinese microblogging site Weibo. The image does not come with any other detail, which is why it is a bit hard to believe its authenticity. As seen in the photo, the phone looks like it gets a matte black finish, and the two antenna lines at the top and bottom suggest that the phone gets an all-metal body. There's an LED flash at the top in the centre of the antenna line, below which sits the primary camera. In the middle of the rear panel is the same old Nokia logo. It seems that the new Nokia prototype falls in the 5-inch to 5.5-inch segment.
Even though the typical prototype text makes the phone look like an authentic prototype, it could possibly be a fake or just an old prototype that isn't being referred to anymore. However, if this leak does have some weight in it, then this could be the rumored Nokia C1 running Android which was caught in various renders and real life pictures last year.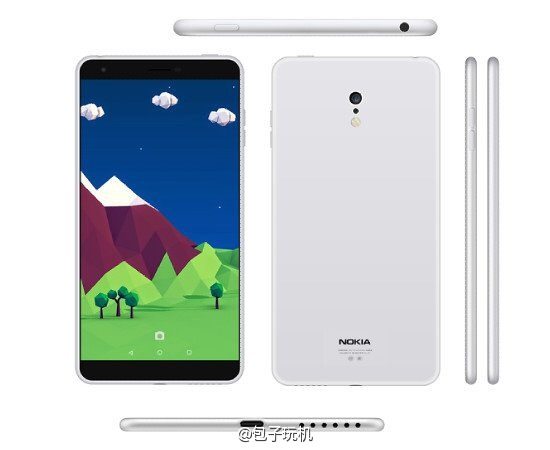 It has been recently rumored that Nokia will be releasing three new smartphones this year, and that all of them will bear similar design language to the Nokia N1. Production of the phone might be handled possibly by Foxconn. Come on Nokia, throw in some exciting teasers soon!