Nokia will commence a comeback to smartphone world with the Nokia D1C smartphone model. Unlike other manufacturers, Nokia will get back with an affordable device that will be competitive regarding the price while still offering solid specs and lots of features.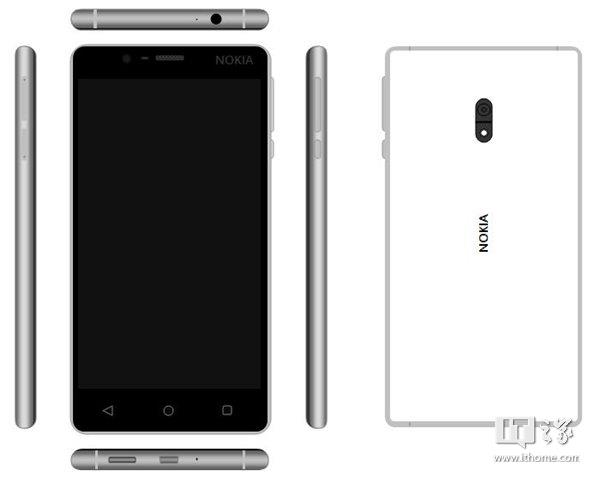 The phone will come in two flavors. The first one will pack 2 GB of RAM and will sport a price of $150 the second variant will come with 3 GB of RAM and will cost $200, according to the VR-Zone report.
It seems Nokia will target budget part of the Android market with the upcoming D1C smartphone. The company was relatively successful with affordable WP 8 devices back in the day when Microsoft's mobile OS still looked like a worthy alternative to Android and iOS.
Aside from 2/3 GB of RAM, Nokia D1C will come with a Snapdragon 430 processor, a 5.5-inch full HD (1080p) display, and Android Nougat 7.0. No other specs are known at the moment, suggesting the phone will definitely target the lower end of the smartphone market.
The last smartphone from Nokia came during 2014, after which the company (at least its mobile part) got sold to Microsoft. Since then, HMD concern bought the rights for Nokia Brand from Microsoft, allowing the company to release smartphones under Nokia name during the next 10 years. HMD will manufacture future Nokia smartphones in Foxconn's factories.
While the D1C isn't really Nokia, there are many former Nokia employees currently working at HMD Global, along with a couple of former Microsoft and HTC employees. The company is based in Finland, where the design of the new devices is taking part. Although the D1C probably won't become the next best-seller, HMD might successfully bring back the Nokia name, after the company reveals the D1C during the first quarter of 2017, probably during MWC 2017 (27 February – 2 March, Barcelona).