When you drop a Nokia 3310 on to the ground, the ground cracks! Well, that's what Nokia phones stood for – pure strength! The awesome feel associated with using a keypad-based feature phone – unforgettable! When smartphones began to overshadow the once loved feature phones, Samsung and Apple rose to prominence. Nokia soon ran out of business and had to sell its mobile phone business to Microsoft. And the rest as they say is history.
Now, Nokia wants to make a comeback and announce its arrival in the affordable Android smartphone segment. The coming year will see three new handsets from Nokia, with the D1C – touted as the most affordable among the three – starting at price as low as $150.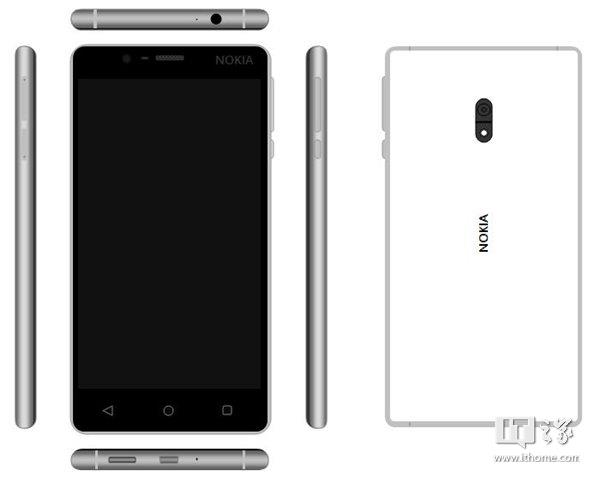 Nokia D1C Android Specs
Initial reports hint at the D1C sporting a 5-inches HD display with 2GB RAM. Some rumors also hint a possible 3GB variant. The 2GB model is likely to cost $150 and the 3GB variant will likely cost $200. The D1C is expected to be powered by Qualcomm Snapdragon processor running at 1.4GHz coupled with Adreno 505 GPU. The phone is again expected in two screen size variants – 5-inch and 5.5-inch full-HD display. And the D1C is expected to come with Android 7.0 Nougat by default.
In addition to D1C, Nokia is also reportedly working on a phone dubbed Pixel. This phone, according to a Geekbench listing, will come with Qualcomm Snapdragon 200 SoC running at 1.19GHz and sporting 1GB RAM. The listing shows the Nokia Pixel scoring 404 on the single-core test and 661 on the multi-core test. The phone will also likely support Quick Charge 3.0 technology. In addition to these two, the company may launch another high-end Android Smartphone at the upcoming MWC 2017. This phone is likely to sport the high-end Qualcomm Snapdragon 820 SoC and will likely feature a 5.2 or 5.5-inch screen with 2K (QHD) display.
Nokia has neither confirmed nor denied these specs. But if rumors and leaks are true, the D1C series will unleash a wave of next-generation, affordable Nokia smartphones. Will this change the tides in favor of Nokia? Only time can tell!