Nokia C1 will supposedly be the first phone to come with the Nokia branding after the smartphone hand of the company was bought a few years back by Microsoft. We already know that new Nokia smartphones will be released in 2016. However, we don't yet know whether or not the first phone of the lot will be the C1.
A lot of rumors and leaks surrounding the phone have already been circulating on the internet. And a new render has leaked out today, adding to the speculation around the Nokia C1.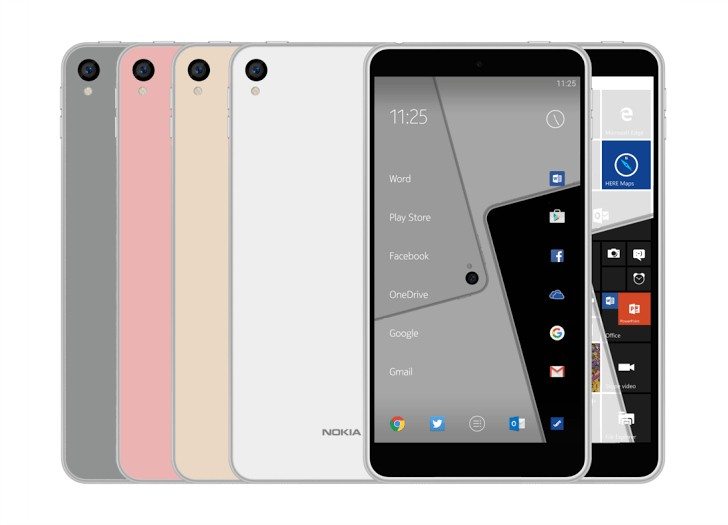 The new image comes from a fresh, new source and hence cannot be completely trusted. Interestingly, the image shows the C1 running Windows 10 (in the background) along with Android (in the foreground).
So the first-time tipster wants us to believe that the Nokia C1 will be getting an Android as well as a Windows 10 Mobile variant. But considering the fact that all the rumors regarding the phone have developed around Android and there's no mention of the phone with Windows 10 Mobile by any Nokia official, this claim can be safely put aside as false. We do love the design though.