We live in a world where almost every minute detail of a smartphone is available several months before it is launched. Artists come out with some of the most amazing design concepts based on the available information. The latest one to get the stunning treatment is the Nokia 9, which has been speculated for some time now.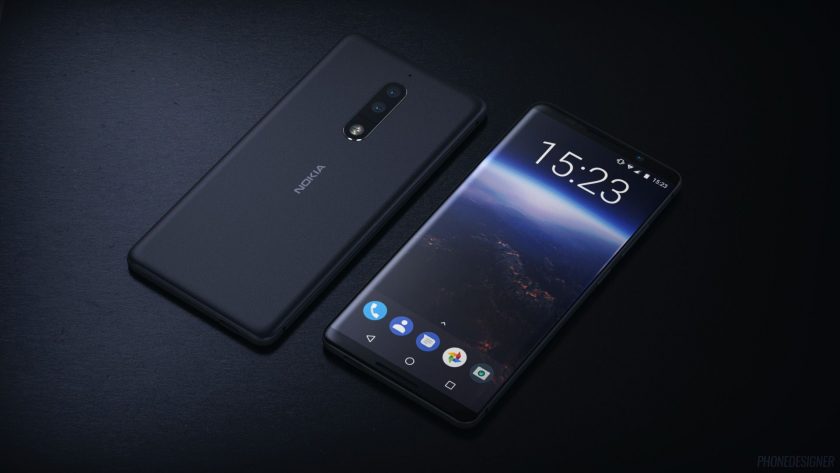 The designer has imagined the phone in line with the current design trend of minimum bezels and a screen with 18/18.5:9 ratio, like we had seen in the LG G6 and Samsung Galaxy S8. Those thin bezels on the top and bottom house dual stereo speakers. The designs show an irresistibly thin Nokia phone that is just 6.2mm thick, bringing it close to the iPhone 7.
A user named Phone Designer on Facebook is the brain behind all these amazing designs. The back of the phone also looks as stunning as the front. The back has a matte textured finish along with the Nokia logo. Dual camera setup and dual LED flash are also included in the concept designs of Nokia 9.
One thing that we instantly noticed was the absence of a fingerprint scanner, which is nowhere to be seen either on the front or the back. Maybe the designer wants to see the scanner embedded into the screen itself using the ultrasonic technology, that the Samsung Galaxy S8 was speculated to come with.
Nokia 9 is expected to be the beast from the company's stable this year and will come with flagship-class specifications. A Snapdragon 835 processor along with 6GB RAM for the top of the line performance. It is also expected to come with a virtual assistant called Viki to counter Samsung's Bixby. Nokia has already said that it will make sure to provide the latest Android updates to its complete lineup, which is definitely the icing on the cake.