HMD Global, the company that has rights to Nokia name, already unveiled a couple of Nokia branded Android smartphones. Nokia 3, 5, and 6 got released, but all of the models are placed in the mid-range market, there's not a flagship model at the moment. The upcoming two models, the Nokia 7 and 8, won't bring top-of-the-line specs, but they will be more of upper mid-range devices.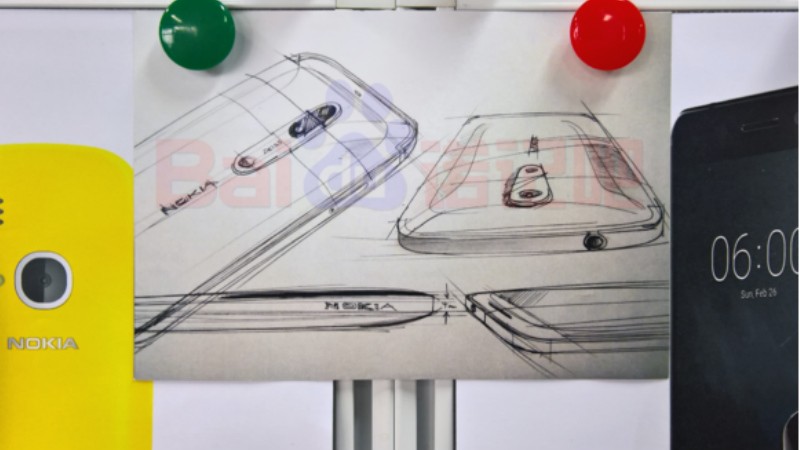 The two models should be powered with a yet-unreleased Snapdragon 660 chipset, and a couple of design sketches that got leaked on Baidu show the Nokia 8 might come with Carl Zeiss lenses along with a dual camera setup on the back. While not featuring dual camera setup, the Nokia 7 should also sport Carl Zeiss lenses.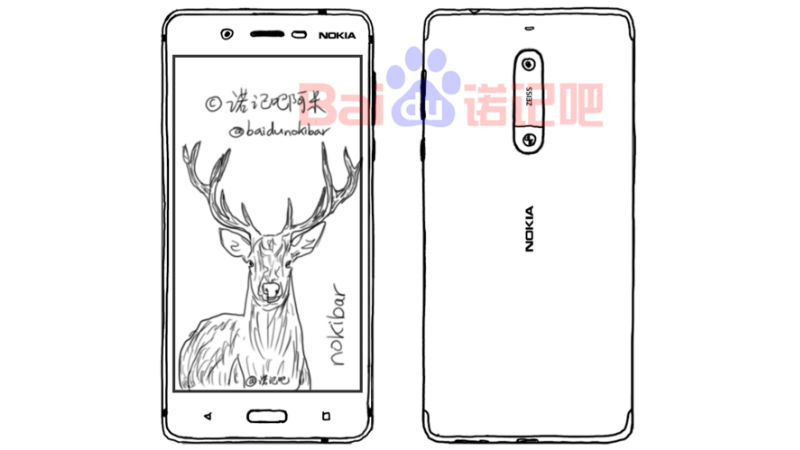 If you remember HMD Global did state earlier that Nokia 3, 5, and 6 do not support lenses by Carl Zeiss but the company also hinted that could change in the future. It seems they thought about Nokia 7 and 8 when they stated that.
As for other specs, the Nokia 7 should come with a 1080p display, while the Nokia 8 should feature a QHD screen. Both models should come with metal body and a fingerprint sensor. Fast charging is there also. Since the Snapdragon 660 (rumored to pack four Cortex-A73 CPUs clocked at 2.2GHZ and four Cortex-A53 CPUs clocked at 1.9GHz) should go into mass production during Q2, 2017, we shouldn't expect the two Nokia models before the second quarter of 2017.