Even if you haven't got the opportunity to buy the new Nokia Android smartphones, we are glad to tell you that all of them: Nokia 6, Nokia 5, and Nokia 3, will get to taste the next iteration of Google's Android Mobile Operating System. The same was confirmed by none other than the spokesperson from HMD Global to TechRadar.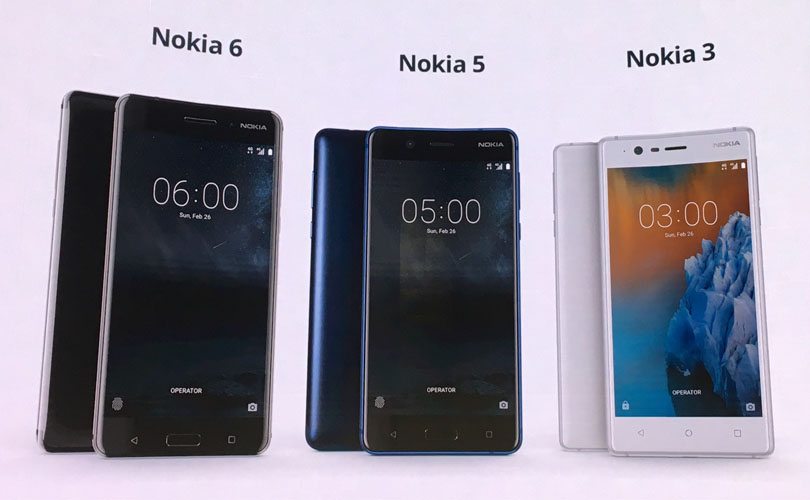 Following is what the HMD Global spokesperson had to say:
"The smartphones will get the Android O update once the new release is available from Google for their OEM partners, the same way HMD Global is committed to the monthly Android security updates."
It's great news for consumers looking to purchase the new Nokia smartphones upon launch in their respective regions.
Android O Scheduling for Nokia Phones
Even though the Android O update is confirmed for Nokia 3, Nokia 5, and Nokia, it's important to note that it won't happen instantly. Even the spokesperson didn't commit any timeframe for the Android 8.0 update. The next iteration of Android OS is expected to be released in Q3 2017 (September or October), hence, it won't surprising if the updates are seeded by end of this year or the start of next year.
The reason one can expect the Android O firmware to arrive quickly on Nokia smartphones is the near stock UI the company has adopted. With lighter or no skin on top, it's much easier to update the operating system. That's the very reason of delayed updates on Chinese smartphones which run heavily skinned interface.
Let's keep our fingers crossed, and hope HMD Global can seed the Android 8.0 software to its Nokia smartphones by end of this year. Do let us know if this news will tilt your smartphone purchase towards the Nokia offerings in the comments section below.
Till then, for more such news, stay hooked to this space.