It has been a very exciting three days for anyone following the Mobile World Congress (MWC 2017) in Spain. So far, a number of phone manufacturers have showcased their own devices since the event soft-opened last Feb. 25. However, if there is one hype that could get anyone going, it is the hype for the new Nokia Android smartphones as well as the Nokia 3310.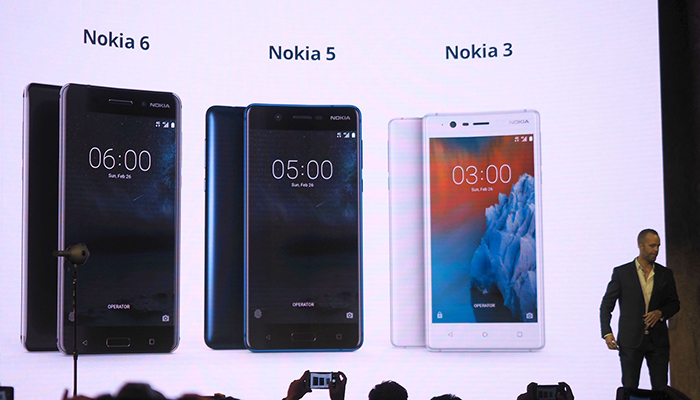 A couple of days ago, Nokia and HMD Global officially unveiled its newest line of Android smartphones, the Nokia 6, 5, and 3. Two of which, the Nokia 6 and 5, sport the Snapdragon 430 chip from Qualcomm. Meanwhile, the Nokia 3 is equipped with a quad-core SoC from Mediatek. Although the hype has not yet died down, it seems that another one is in the making as new reports revealed when the phones will become available.
According to Fone Arena, consumers from India will be able to buy the new Nokia Android smartphones starting June this year. The new devices will be available from a large number of outlets and service centers across India. Furthermore, all devices will support the dual-sim feature which is quite popular in India right now. All smartphones will be compatible with Jio's VoLTE network as well as Band 3, 40, and 5.
In addition to the three Nokia Android smartphones, the Nokia 3310 will also join the fun in India. The revamped handset which features a new color LCD display and thinner build will also be available from the stores across the country.
The Nokia 6 [check out Nokia 6 full Specs] will be priced at Rs. 16,000 while the Nokia 5 [check out Nokia 5 full specs] is at Rs. 13,000. On the other hand, the Nokia 3 [check out Nokia 3 full specs] will go on sale for Rs. 9,800. For those who are interested in the biggest nostalgia trip of the year, the Nokia 3310 will be priced at Rs. 3,500.
All Nokia smartphones run on pure Android 7.1 Nougat which means updating will be a breeze. Unlike other smartphones, the security and firmware updates will be available to Nokia Android smartphones the same time as the Google Pixel and Nexus phones.