If you have been following the news lately, you will remember that we told you about a new Nokia smartphone a few days ago. As we all know, the year 2016 marks the end of the agreement between Nokia and Microsoft, and the former can now return to the smartphone market in all its glory. The previously leaked photo displayed an all-metal Nokia smartphone, and a new leak today has confirmed it again, but just a bit differently.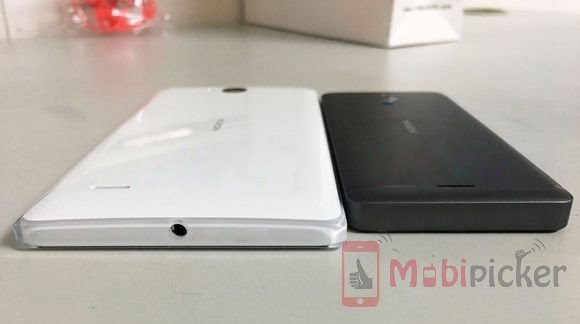 The new pictures have been tipped to us by an unknown source. And along with the picture, the source has also leaked out the name of this next Nokia phone. The black/grey phone in the photo is the one we're talking about here. If the tipster is to be believed, then the would be called Nokia 235 and will be coming with the S30 Asha software on it. The phone gets an alpha-numeric keyboard, which again confirms that this isn't the Nokia Android phone we are waiting for. Though we would like to make it clear that this phone is a feature phone and the Nokia Android smartphone will also be coming this year.
The tipster has revealed that the Nokia 235 has been given the codename RM-1182, and he suggests that the phone will be fully covered in metal. It will be a three-stage design with support for dual card dual standby. Also, it will be getting a long battery life, something which we love about Nokia phones. The phone flaunts a 2.8-inch screen, single-core processor, 2MP front and rear cameras, etc. The price tag of the phone will not be more than CNY 500 (around $75).
Talking about the Android phones, it is being said that Nokia will release three such smartphones this year in the 5-inch, 5.5-inch, and 6-inch segment. Those will be the Nokia phones to really look out for.