Hello Games' disastrous debut has landed them in hot water. This includes everything from fans calling him a liar and a fraud on Reddit to asking their money back to the game's player base dropping by 90%. No Man's Sky PS4 Update 1.07 was just posted. It features a host of new changes to improve the gameplay experience.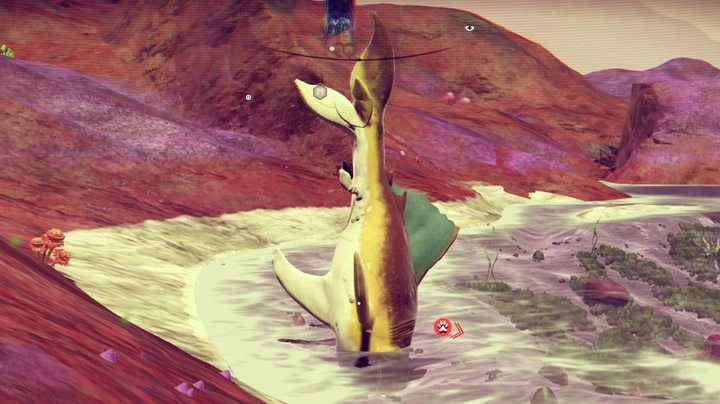 No Man's Sky PS4 update, this will be the 7th update since the game's release
"What matters now, as always, is what we do rather than what we say. We're developers, and our focus is first on resolving any issues people have with the game as it is, then on future free updates which will improve, expand and build on the No Man's Sky universe."
No Man's Sky patch notes address everything from not being able to get back to the ship to getting stuck to save/ load issues and more. Improvements to the gameplay and mechanics have also been added and they can be viewed in full detail in the patch notes. Some gameplay tweaks include:
– It is now easier to scan flying creatures.

– Fixed height and weight stats being the wrong way around for creatures.

– Gek towers can no longer be interacted with repeatedly.

– The 'You have unredeemed items' message will now only show for the first 5 minutes.

– Fixed getting 0% charge on Photon Cannon when buying a new ship and constantly being prompted to charge it.

– Reduce Suit VO for life support warnings and only do life support VO on 25% and 50%.
Crash fixes and more in the new update
Some players also experienced the crash after warping, that too has been addressed.
"Occasionally at random the game would lock up after a warp. This was due to very specific timing in hardware (a threading specific bug) – meaning that unfortunately for some people it was regular, and for others they would never be able to recreate it. This was our most reported crash during gameplay, and has now been resolved."
There was another problem where the game was unable to save until you die, that has been resolved in the new patch.
"If the player died, and then loaded the game ten times without saving, and then died, player progress wouldn't be saved from then on until you died again. This is fixed now! This was also causing player's saves to grow in size."
You can read the patch notes in full here. We'll keep you updated with more No Man's Sky PS4 update news. Stay tuned to MobiPicker.