No Man's Sky was released three days ago on the PS4 and since then, thousands of players have been exploring the never-ending universe of No Man's Sky. However, a number of players are facing some issues while playing the game because of the bugs the game had at launch. But now, the official website of No Man's Sky got updated with a message stating  that the developers are currently "tracking a number of issues, bugs and crashes that players are reporting" and are "working to resolve as soon as possible."
The upcoming patch will focus on fixing the most "critical issues", according to Sean Murray.
The number of people players, and length of average play session, has been far more than our small team could have anticipated. That said, we're working quickly to adapt.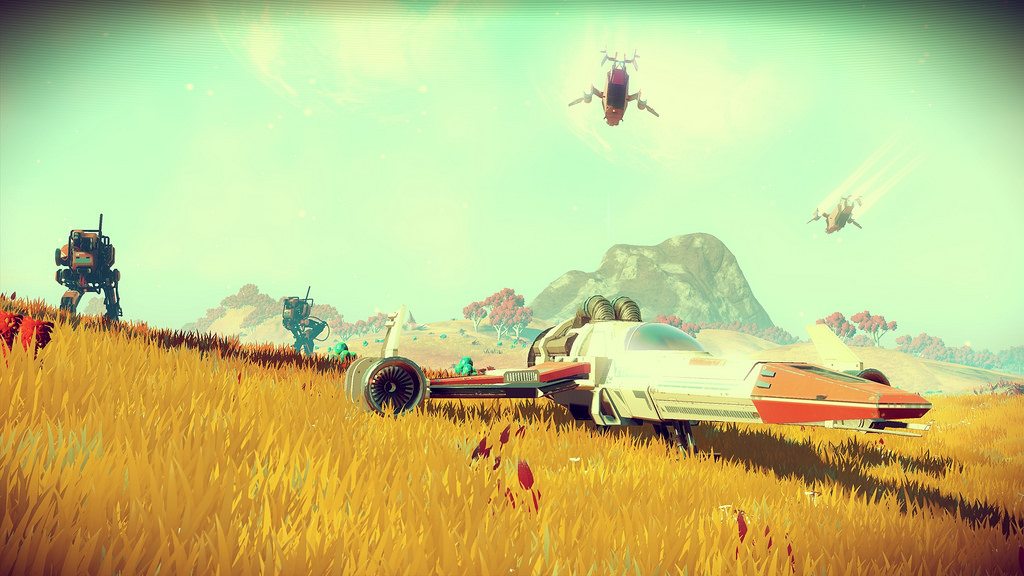 Here are some workarounds for some issues:
Workarounds
Here are some workarounds for some known issues:
If you believe you are stuck, or can't reach your ship, be aware you can jetpack forever whilst pushing against any surface
If you have made a mistake – you can revert to any of your two previous saves in the Options Menu
If you have left your ship somewhere inaccessible, you will be able to summon it from landing pads or beacons found at most buildings or points of interest (marked by question marks)
Along with this, the developers are also working on a fix for the pre-order bonus issue because of which players are unable to redeem their pre-order bonus code.
We don't know exactly when this patch will be released as Hello Games clearly states that they can't give us an ETA for this update because they are currently busy with making the PC version of the game live. Also, according to Hello Games, they will be switching to a ticket support system next week so they can handle all the reports regarding No Man's Sky easily.
No Man's Sky was released on August 9, 2016 for the PS4, while the PC version is set to go live today. The game is developed and published by Hello Games. Be sure to check out how the Atlas stones can be useful in No Man's Sky before you leave.