Amazon UK conducted a survey and the results are out now: No Man's Sky is apparently the most anticipated game for 2016. Well, that's what the survey says, even though a few of the games on the list won't even be coming out this year, like The Legend of Zelda: Breath of the Wild and Mass Effect: Andromeda. Regardless, it does tell us about the hype generated by the ambitious indie space exploration game.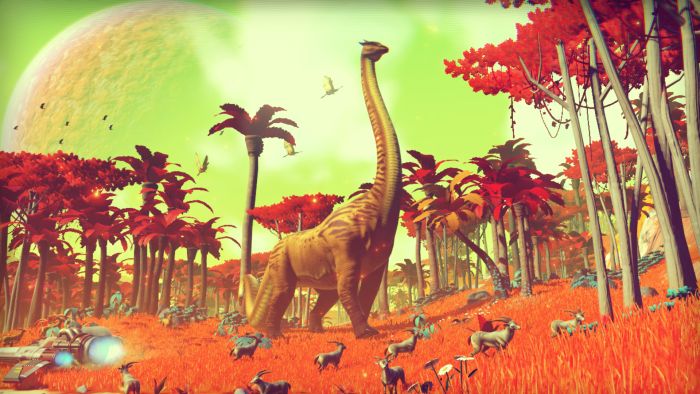 No Man's Sky was followed by Battlefield 1, which had one of the most successful trailers of the year. A surprise at number 3 is Mafia III, which I didn't expect to be placed very highly. The thirst for a GTA-esque gangster game is real, it seems. Fifa 17 and Breath of the Wild take the fourth and fifth spots respectively, followed by Ghost Recon: Wildlands, which will also be releasing next year.
At number 7 is Final Fantasy XV – glad there's still some hype left for the game, after the incredibly long development. Call of Duty: Infinite Warfare made it into the list, naturally – but at number 8, which is a far cry from its competitor Battlefield 1. Watch Dogs 2 is at number 9, and Mass Effect Andromeda at the final spot on the list. Here's the official page.
Of course, it's possible many customers chose their answers based on the relative release dates of the games, which may have favoured No Man's Sky as the game is launching first out of all the games in the list. What about you, what's your most anticipated game from the near future? Let us know in the comments below.