Are you in the habit of dropping your watch in water, dirt, or on the road? Or do you need an ultra-durable smartwatch to accompany you on your hikes and treks? If that's what you need, then you should check out the NO. A10 rugged smartwatch.
Called the 3-proof outdoor smartwatch, the NO.1 A10 looks really cool in that durable armour. It has been designed to look professional as well as sporty at the same time. It looks perfect for outdoor activities. It gets IP6X and IPX7 certifications, which means that it is highly dust-proof and waterproof. It is also drop resistant. It gets a decorative compass too.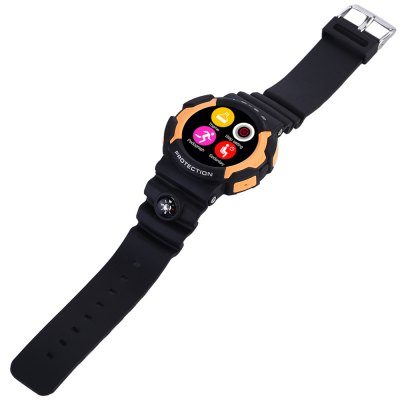 Let's now talk about the smartwatch features of the NO.1 A10. It gets a 1.2-inch circular LCD scratch-proof screen, wrapped in a corrosion-resistant resin case and supported by anti-sweat resin wrist bands. Offering Bluetooth 4.0 connectivity, the A10 smartwatch supports iOS and Android both.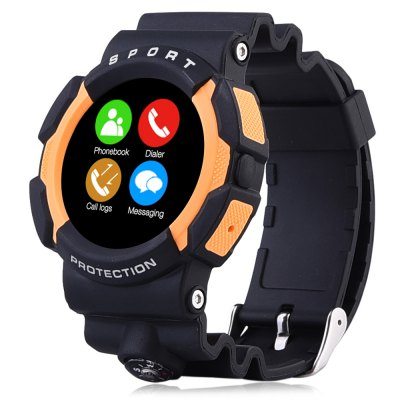 You can make calls, view messages, contacts, temperature, time, and call logs using the watch. You get a heart rate monitor, a pedometer, and a sports tracker too. The watch helps you manage your walking, running, and swimming performance very easily. The A10 watch also supports motion wakeup gesture, which lights up the screen as soon as you raise your hand to check the time.
All in all, if you love outdoor or physical activities and need a reliable smartwatch that can resist any damage you throw it into, you should look no further than the NO.1 A10 smartwatch. You can buy it from GearBest for just $55.68. Any takers?