Nintendo Wii U games list is soon to be receiving the much-anticipated Virtual Console titles this week. This is a feature that's currently not available on Nintendo Switch. However, the Virtual Console feature is soon to debut on Nintendo Switch. After it's available on the console, Nintendo Switch games list will see Virtual Console titles as well. Keep in mind that Nintendo hasn't yet confirmed any Virtual Console titles for Nintendo Switch either.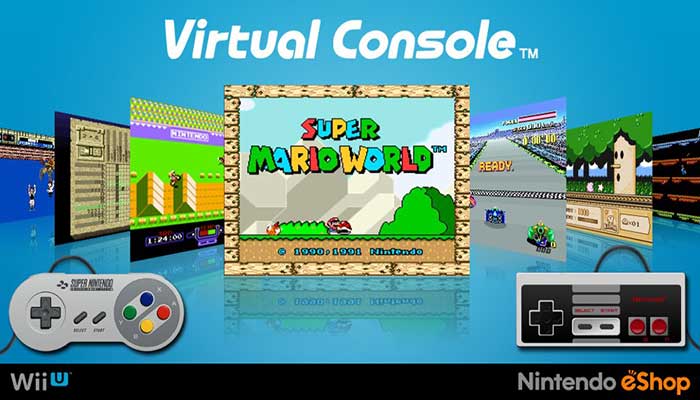 According to the latest reports, The Nintendo Wii U games list will soon be boosted by a number of classic Virtual Console titles this week. However, Nintendo Switch lacks the inclusion of any Virtual Console games as the VC feature isn't yet available on it. Nintendo has plans to launch this feature on Nintendo Switch but they haven't yet revealed any release dates. It is also hyped that after the VC feature becomes available on the Nintendo Switch, many GameCube titles will also launch on the console.
As the most anticipated feature, the inclusion of VC will provide a huge boost for the Nintendo Switch games list. The Nintendo Switch games list is currently relying mainly on Zelda: BOTW and a bunch of other eShop titles.
Furthermore, Nintendo has recently renewed a trademark for the horror games. One of the new horror games is the Eternal Darkness which is actually a GameCube title. This suggests that the inclusion of GameCube titles in the Nintendo Switch Virtual Console line-up could be true.
In Addition, an ad on the latest Super Smash Bros. Tournament revealed that this could all happen sooner than previously expected. If it happens as the ad at Super Smash Bros. Tournament suggests, it'll definitely be a great news for all the Nintendo Switch and Virtual Console feature fans. It'll also be boosting the Nintendo Switch games list with all the classic GameCube titles.
The Virtual Console feature and titles both are going to become part of Nintendo Switch soon. Hopefully, Nintendo will release a news about it soon. Meanwhile, all the Nintendo Wii U fans will be enjoying all the upcoming Virtual Console titles soon.
Stay tuned for more updates about the Virtual Console feature on Nintendo Switch and The games List boost for Nintendo Wii U. We'll keep you posted with all the new developments.
Source: ExpressOnline