One thing we do know for sure is that third parties are on board for the first time in a very long time. Recently, Nintendo tweeted out an image showing all the third party developers making games for their new console. This image conjures up all sorts of memories as well as generating optimism regarding the future of Nintendo consoles. But will this be enough to solve the problem of the Nintendo Switch Third Party Support?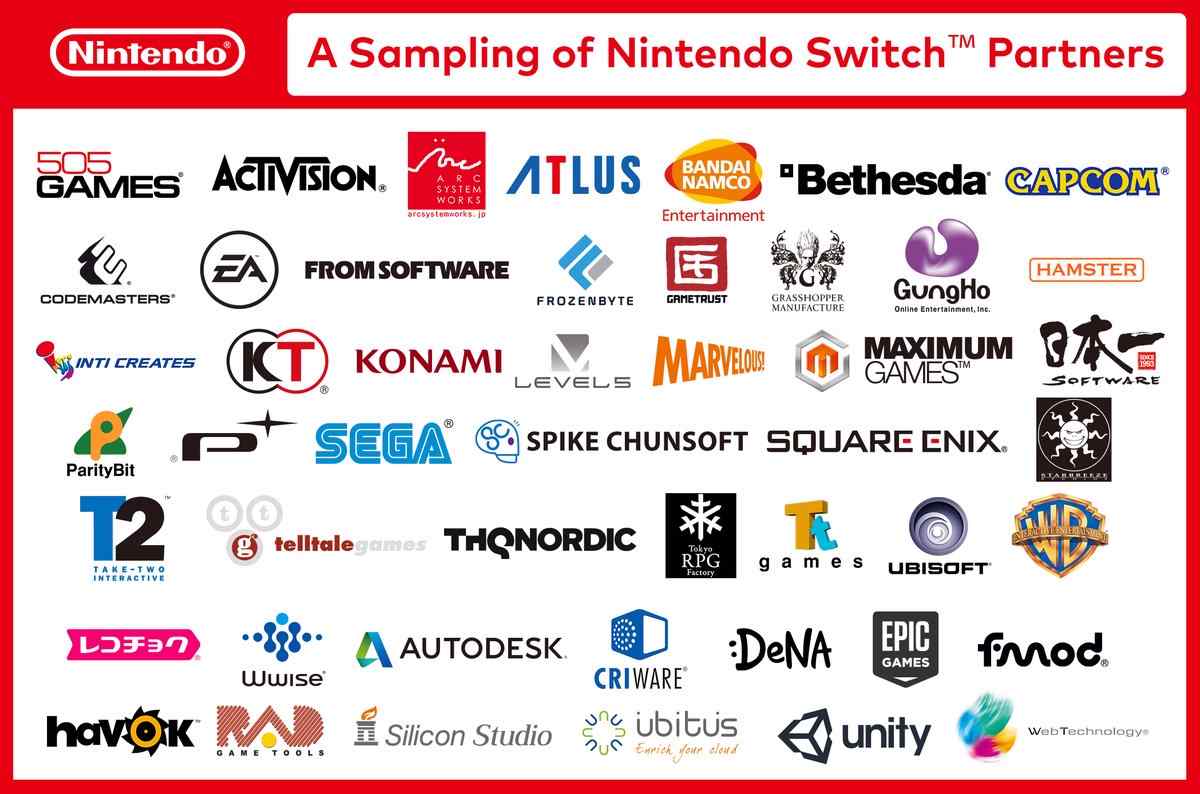 Nintendo Switch Third Party Support still has a long way to go
Just looking at the image in the tweet, it's really hard to tell who isn't included. The fact that we saw Skyrim running on the console in the reveal trailer is pretty exciting. It maybe 5 years old but it's also an M rated RPG, so that means we'll be seeing much less restrictions in terms of content on the Nintendo Switch.
We also think the new console will be getting mobile games. The main Hearthstone account tweeted out an image of the goblin peeking from a current with Super Mario. So, that means Nintendo Switch Third Party Support will include hand-held, mobile and console games.This solves the biggest problem Nintendo had.
You'd be hard pressed to find publishers that aren't on board yet. Pretty much everyone's on board. The coolest thing is that big releases like Skyrim will now be available in cartridge form. This means less loading times, no downloading or installing.
The Nintendo Switch is an upcoming hybrid video game console developed by Nintendo. Officially unveiled in October 2016, it is currently scheduled for release worldwide in March 2017.
The Switch is a tablet-like portable console, which can be inserted into a docking station connected to a television for use as a home console. Despite this characteristic, Nintendo markets the Switch primarily as a home console rather than as a portable.