Nintendo Switch stock is all sold up at major retailers, but if you couldn't buy one you don't need to get worried at all. ToysRus still have a good amount of Nintendo Switch Stock left and you can buy one there.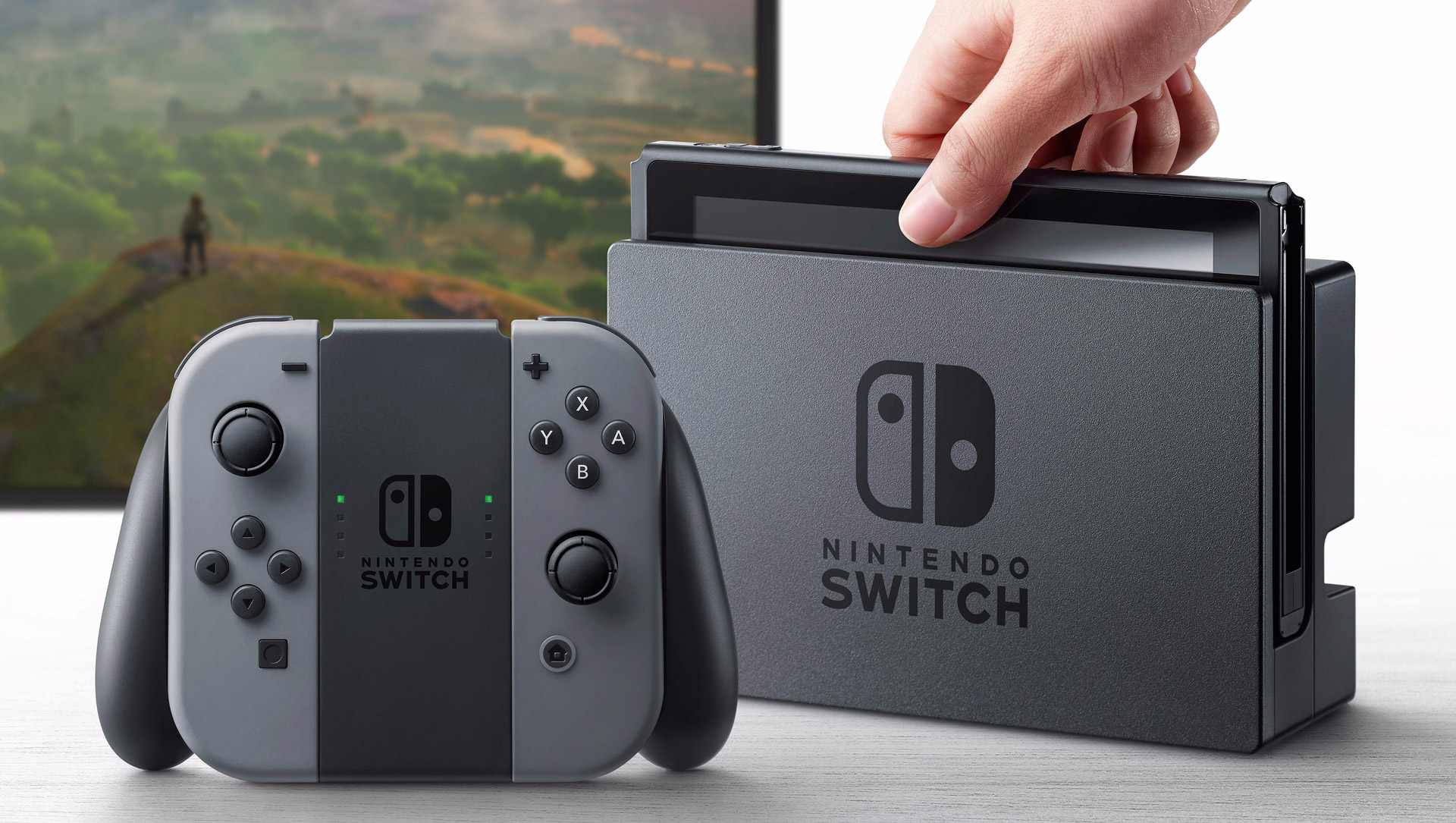 The Nintendo Switch release date is almost here, but most of the Stock at various retailers around the globe is already finished. It's a bad news for a lot of Switch customers but those who can access ToysRus can have a chance to buy the console as they have some stock left at the stores.
Nintendo reported to MCV earlier with a statement that said: "The Retailers would have stock available at launch but in very limited quantities." Nintendo further stated that "its true Pre-Orders are very strong but we still expect Nintendo Switch to be available at some retailers on day one,". In another statement, Nintendo's Nicolas Wagner said that "We do expect shipments to steadily come."
The statement by Nintendo that said "Pre-Orders are Strong" is a clear a very good sign for all the customers worldwide. So, if you haven't yet ordered your Switch, you can still have a chance at ToysRus. Hurry up and reserve a console with ToysRus so you can have one tomorrow at the Launch.
Customers are also encouraged to visit their local ToysRus stores physically and place orders for the launch. But before you visit your local stores; do call them for more info.
Other Places where you can Still buy Nintendo Switch
In a very similar fashion, a Tesco Spokesperson said that "Customers should pre-order for the Nintendo Switch", this suggests that Tesco will not be selling the console physically to the walk-in customers. Tesco's website is still accepting the Pre-orders and they will deliver the console on march 7th, 2017.
Furthermore, GAME has also stated to Express Online that the Console is Out of Stock at this time. However, they are taking Pre-Orders based on a queue system. According to this queue system the earlier a customer orders, the sooner they'll have their console delivered to them.
HMV has also sold out most of the stock ahead of the launch date and they are still taking the Pre-Orders for a later delivery. Source Express Online
In case if you cannot Pre-Order the Console at any major stores, you can have one by simply walking up to GameStop stores worldwide. GameStop stores will have a limited stock but they have said that they will sell the console to Walk-in Customers. Following is their statement:
"Customers who were not able to Pre-Order the system are encouraged to attend GameStop's midnight launch events" Source Polygon.
Polygon also stated in another report that Target will sell the Nintendo Switch on the Launch date without any Pre-Orders. They also stated that Target will sell the console without Pre-Orders at the Launch Day that is March 3rd, 2017. A Target Spokesperson also told Polygon that "Although we sold through Pre-Order quantities last month. Target will have an additional wave of Units available in stores and online beginning March 3."
According to Express.Co.Uk, Amazone is currently sold out, although third-party sellers are bound to start listing consoles tomorrow. In another statement about CEX, they said that CEX is likely to receive stock, but expect to pay more than the recommended retail price.
Argos is now completely sold out, they have some Nintendo Bundles left and they'll be released on March 31, 2017.
Games coming out with Nintendo Switch Launch:
For all those who want to know about the games that are going to release with Nintendo Switch, check out the following list:
The Legend of Zelda: Breath of the Wild – March 3
1-2 Switch – March 3
Skylanders Imaginators – March 3
Just Dance 2017 – March 3
Super Bomberman R – March 3
I Am Setsuna – March 3
Snipperclips – March 3
Fast RMX – March 3
Shovel Knight: Specter of Torment – March 3
Shovel Knight: Treasure Trove – March 3
New Frontier Days: Founding Pioneers – March 3