A new Nintendo Switch Stock Update for all those who haven't been able to get the consoles. GAME, Gamestop, and Amazon can help you with the purchase.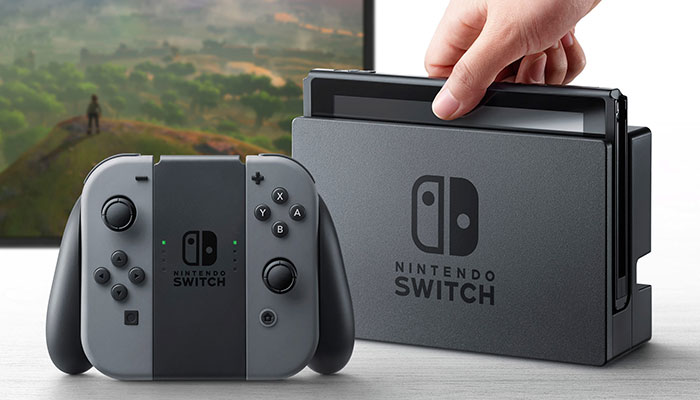 Nintendo Switch is Still short on stock availability. The fans that weren't able to pre-order the console are currently waiting to buy it. A number of Stores are making it possible for the fans to pre-order the consoles. They will dispatch the consoles when new stock will arrive.
Nintendo Switch is Available at GAME, Gamestop, and Amazon for Pre-Order
GAME, Gamestop, and Amazon are offering the fans a chance to again Pre-Order the console. If you were previously failed to pre-order the console, you can now order it and you will receive the console when the mentioned stores will have the new Nintendo Switch stock.
In a recent notification on its site, GAME.co.uk said;
"At this time we have not received official confirmation of the next stock delivery of this product. We are working extremely hard with Nintendo to receive more stock of the Nintendo Switch for customers."
A placeholder is visible on the site with a TBC date and a message that states;
"Until We have our stock delivery confirmed by Nintendo."
In a similar manner, Amazon UK's Nintendo Switch page also says that the Console is out of stock but available to buy. This means that you can Pre-order Nintendo Switch on Amazon and they will send you the console upon the arrival of new Switch stock.
Amazon shows the following message on site;
"Temporarily out of Stock. Order now and we'll deliver when available. We'll e-mail you with an estimated delivery date as soon as we have more information. Your credit card will not be charged until we ship the item".
However, at Gamestop, the situation is slightly different than Amazon and GAME. The US-based retailer confirms that they have new units of Nintendo Switch available for sale. All the new items of Nintendo Switch at Gamestop are set to be available with new bundle packages. These bundle packages are available to be pre-ordered at the site.
Gamestop also guarantees that the consoles will be delivered no later than 16th of April. These consoles are available for the prices between $510 and $600. Other low price packages that include Zelda: Breath of the Wild, Zelda: Expansion Pass, Grey Joy-Con, and Super Bomberman R are also available at Gamestop.
In the $600 deal or package you will find a Nintendo Switch, Zelda: Breath of the Wild, Zelda; Expansion Pass, Just Dance 2017, and a Strategy guide. Snipperclips, Nyko power Kit, Joy-Con, Charging Dock, Hybrid Cover, a Case, and Cut It Out: Together are also part of the package.
Both of these packages are currently available at Gamestop. The store also offers a Grab a Credit offer for the users who want to trade their Nintendo 3DS or a Wii U until March 19, 2017.
So, if you were not able to buy your favorite console previously, you can now have a chance to get it. All the bundles are also not bad. A bit pricey but it's a deal of a lifetime. Don't let this chance slip out of your hands. Happy Switching.