Nintendo Switch bundles recently were available at GameStop a while back but it seems that all the units are now sold out. Plus all the online options also seem to have been ended in the US.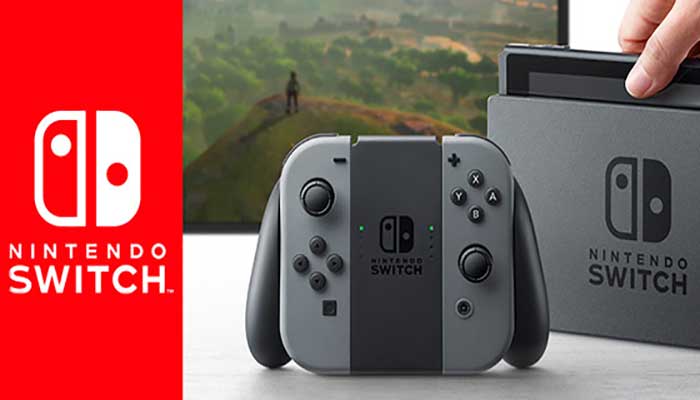 GameStop was offering Nintendo Switch Pre-order earlier this week for all the fans who previously missed out on going to the outlets physically.
Based on new Intel, Nintendo Switch with Gray joy-Con controller and the Digital Starter Bundle will ship on April 28. It'll include Zelda: Breath of the Wild with expansion pass, Snipperclips, Shovel knight: Treasure Trove and Has Been Heroes.
In addition, fans should also know that this bundle will never come cheap. They will have to pay $444.99 for it. This will guarantee a unit for all the fans in the US, however, they will have to wait until the end of this month.
In case if the fans find out this option also not achievable, fans can call out to the local stores. They might have some stock left.
On the other hand, Toys R Us aren't confirming on the new Nintendo Switch stock on their store in North America. If the stock gets available at Toys R Us, it's the best place to grab one Hybrid console.
However, in the UK, most of the Toys R Us outlets are offering Nintendo Switch stocks. But, they don't have the stock at every store, so the UK fans must check out their website before going to any Toys R Us stores.
The Official Nintendo Switch website is also offering switch stock and Amazon also looks set to offer it. Amazon is listing the Nintendo Switch units for Pre-purchase at the moment.
New information on Nintendo Switch new sales figures has also become available recently by SuperData, which is an independent research group. They have recently revealed that Nintendo Switch may have sold over 2.4 million units worldwide in this month. Nintendo has yet to confirm the SuperData's findings and sales figures.
Although, these figures base on SuperData's own modeling. Nintendo is planning to reveal the correct sales figures on the next earnings briefing on 27th April 2017.
A new report suggests that Nintendo might be working on Nintendo Switch Mini version that could come out in 2019. As it's not an easy task, Switch Mini is expectedly going to take a while before finally being available for purchase.
According to the top notch analysts such as Minami Munakata, Alicia Yap, and Kota Ezawa, the fiscal year through March 2019 is the time when we can possibly see something like Nintendo Switch mini come out under the umbrella of Switch brand.
Some other predictions about the Nintendo Switch mini suggest that the device will be able to sell 6.7 million copies worldwide in a 12 month period of the year 2019. The regular Nintendo Switch unit is also expected to sell 25.7 million units worldwide by then.