Nintendo Switch has remained a massive hit from the day it released. However, the stock shortages are one thing that is still quite bothering the fans. Nintendo has provided the stock to retailers globally but because of its popularity and an affordable price tag, it soon gets back to "Out of Stock" state.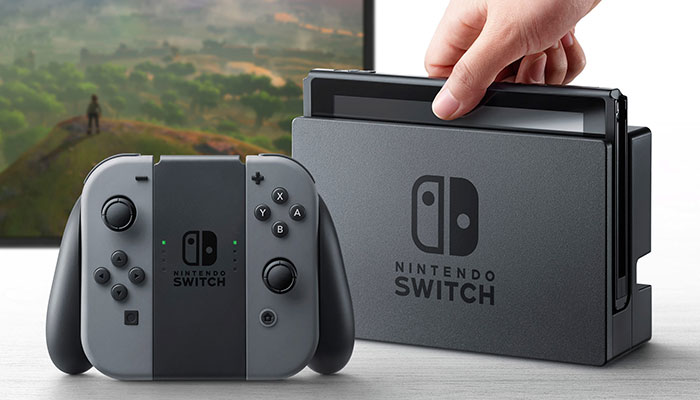 Nintendo has recently given a new statement about the Nintendo Switch stock and they have said that they are producing the Switch consoles as fast as they can. They have confirmed that the new Nintendo Switch stock will soon be available to all the fans in the months of July and August 2017.
According to their latest statement, Nintendo is trying hard to reach the stock demand and they are working on making the Switch stock available globally soon.
According to the Senior Director of Corporate Communications Charlie Scibetta while in an interview with Ars Technica;
"It's definitely not intentional in terms of shorting the market.

We're making it as fast as we can. We want to get as many units out as we can to support all the software that's coming out right now… our job really is to get it out as quick as we can, especially for this holiday because we want to have units on shelves to support Super Mario Odyssey."
It is also now confirmed that the next wave of Nintendo Switch console stock will arrive in July and August. Now that the month of June 2017 is almost over, fans will have to wait a very short time for the new stock to arrive at various retailers.
It is expected that new Switch stock will arrive at GameStop, Amazon, GAME, Tesco, and the Official Nintendo Switch Store. At GameStop, the Splatoon and Splatoon 2 bundle will be available soon with Purple and Green Joy Cons.
On Amazon, fans will be able to pick up the Hybrid consoles in a few weeks. The next batch of stock will arrive at Amazon in about 3 weeks from now. Fans will be able to buy the gray version of the Nintendo Switch on 10th of July 2017. The Neon Red and Neon Blue versions will be available for purchase on July 26th, 2017 at Amazon.
Meanwhile, on the Nintendo Switch Official Store, fans can still Pre-Order to console as the stock is still missing there. It'll arrive on the Official store in about 3 weeks time.
Most of the UK-based retailers are expecting Nintendo Switch stock around Mid-July. They have a First-come, First-serve policy for the consumers. In addition, fans can also Pre-Order the consoles at GAME official website. However, GAME has yet to confirm the Switch stock delivery dates.
Furthermore, GAME is offering one bundle that you can have if you are willing to flush your pockets a bit. You can currently pick up a Neon Red or Neon Blue Nintendo Switch with a SuperBomberman R bundle with a Pro Controller and an Accessory Set for just £399.99. This offers is only available for UK based customers.
Tesco and Very is also offering the Pre-Order. Argos, at the moment, is all depleted of Nintendo Switch stock and they are offering no Pre-Order facilities as well.