If you thought about waiting a bit to read reviews of the Nintendo Switch (and the fantastic The Legend of Zelda: Breath of the Wild) before deciding if it is worth buying, we have some bad news for you.
It seems Nintendo (again) didn't manage to provide enough stock, like the company did with the NES Classic, since many stores report they don't have the new console in stock. While Nintendo promised more stock will be delivered in the coming days, the Switch price skyrocketed online.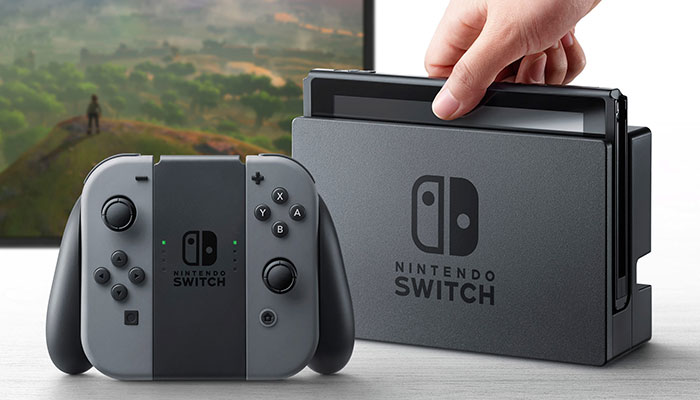 If you really want to buy the console, you can do it online but for a noticeably higher price similar to NES Classic Edition. Stocks available on Amazon starts for the price of $423 while on eBay you can buy the Switch for $350+. It is worth noting that higher priced consoles are bundled with a couple of games, but the prices are still too high.
Many of online sellers managed to pre-order the console and now they are trying to make a profit by selling it online. Some users from the UK reported their pre-orders didn't turn up on the release date, but they should receive the console in the coming days.
Nintendo stated that the Switch will have around 2 million units shipped worldwide in order to fill high demand, but it seems that the initial batch isn't near two million units. Reggie Fils-Amie, Nintendo America boss, told Wired that the company will try to avoid the problems it faced with the launch of the NES Classic.
Fils-Amie said that "What we've said publicly is that there will be 2 million units that will be shipped worldwide for the launch, essentially through month one," and that "I know, because I read the boards and I read the comments, that there is concern about supply. From what I've read, the concern seems to stem from the lack of ability to buy NES Classic."

He explained that "two million for essentially the first month is a huge number, especially when you look and see that this is not peak seasonality. This is essentially the first three weeks of March. Our focus is making sure that the consumer who wants to buy a Nintendo Switch can buy a Nintendo Switch."

Reggie also noted that "What happened with NES Classic is that was a situation where the global demand was well in excess of anything we had anticipated, and that's what created shortages."
If Nintendo wants to hit the 5 million sold consoles during 2017 – a number predicted by industry analysts  – the company has to do something with its supply chain.