A new wave of Nintendo Switch is about to land; Gamestop confirms and further releases a bad news for both Sony and Microsoft regarding PS4 and Xbox One consoles.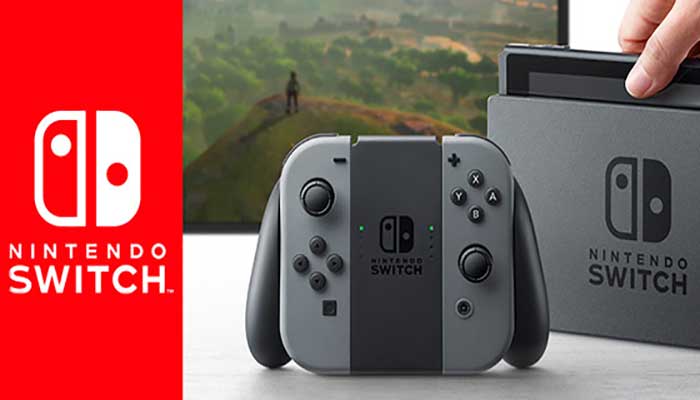 Nintendo Switch stock has almost vanished from all the big and small vendors across the globe. However, Gamestop has promised a new wave of Nintendo Switch stock that will soon be available later this week.
All the other stores have also confirmed the arrival of new Nintendo Switch stock. Amazon and GAME are both expecting a new stock in near future. The Nintendo's Official Site was one last option to buy a Nintendo Switch unit. The site in now showing a message about more stock arriving at the end of March.
While Nintendo is looking to expand its business to the mobile gaming markets. The Nintendo Switch is still the center point of Nintendo's sales. Nintendo is currently facing a very tough market with both of the rivals PlayStation 4 and Xbox One consoles. PS4 and Xbox One are firmly holding to the market trends with a large list of games each. Nintendo Switch has yet to work with that.
Because of all this, a question surfaces in the mind "What is the actual status of Nintendo Switch Sales in the worldwide markets?"
Well, as Gamestop suggests, Nintendo Switch sales have been really good from the day it launched. It is actually closer to show Nintendo Wii-style sales when it was at the peak of all other consoles.
Gamestop's Senior Merchandising Director Eric Bright talked to Game Rant and he said that-
"The Nintendo Switch is off to a start right now that it could possibly eclipse the Wii. Initial sales on this have been phenomenal. I can't give straight numbers, but I can say we're seeing one of the highest attach rates of software and accessories to a device that we've seen in a long time."
Both of the PS4 and Xbox One are doing really good in the global markets and they have tightly wrapped up the market. However, there is one particular area where the Nintendo Switch can leave both of them far behind. If Nintendo Switch achieves to reach there, it'll definitely make more progress in the market.
We know that in an era of fantastic consoles like Nintendo Switch, PS4, Xbox One and others, a lot of PC gamers are looking to buy a new device. Their center of attraction is the new hybrid Nintendo Switch. So, Nintendo can have this opportunity covered while all other consoles are busy with good sales.
For PC gamers, Nintendo Switch's graphics will not be that satisfying, but they will be able to enjoy gaming on the go. Having access to Nintendo Switch's exclusive titles will definitely be a great appeal for them.
Nintendo Switch is hardly available for most of the fans from the start of sale till now. However, it's all going to change as the new Nintendo Switch stocks are about to reach their shops.
As Wall Street Journal suggests, Nintendo should definitely double up the production as it's demand is never ever going to fade.
Let us know what do you think how much Nintendo Switch can affect the sales of PS4 and Xbox One?