We all know that Nintendo Switch recently launched and since then it's going really big on sales. After the release of Nintendo Switch, the Japanese tech giant is working on ways to expand to Mobile markets. As of now, this Hybrid of Nintendo's is facing a tough market with the PS4 and Xbox One consoles. However, the sales of Nintendo Switch are way more than both of PS4 and Xbox One combined.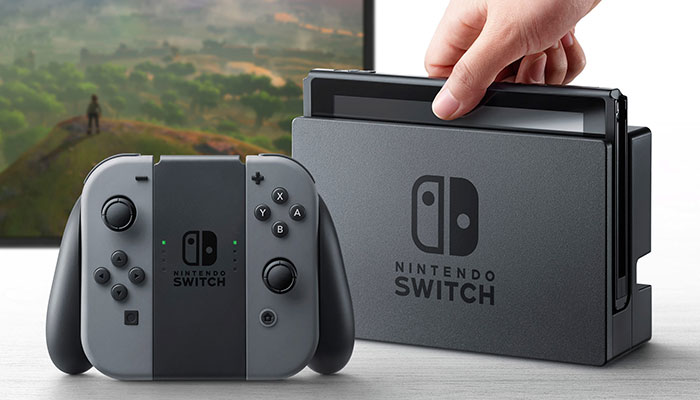 According to Gamestop, Nintendo Switch Sales are high as it is Nintendo's best ever Console to ever come out. Combined with The Zelda: Breath of the Wild, Sales of Switch are boastingly high.
This is what GameStop's Senior Director Merchandising, Eric Bright shared with Game Rant; "Stores across the country last night were packed with customers who couldn't wait to get their hands on the brand new Nintendo Switch."
Eric further stated that "We even had customers lining up as early as yesterday morning so that they could be one of the lucky ones to score one of the additional units for our Walk-in customers." "This is one of the strongest and most successful gaming console launches for Gamestop in the last several years. For those fans who are still looking for Nintendo Switch, don't worry, we're getting more."
Eric in another statement said that "And, we're pretty sure that there are a lot of gaming fans who pulled all-nighters last night playing their new Switch, and who also called in sick to work today with 'game-fluenza' just to stay home and play even more."
This seems a very good start for Nintendo. But, the impression that Nintendo Switch is the best console launch ever isn't exactly the right one. We've seen the launches of Xbox One S and PS4 Pro recently in the past, so we'd know that the last major launch was in 2013 and that was the launch of PS4 and Xbox One.
Based on the data we have right now, we'll be able to see the full extent of Nintendo Switch's sales with the passage of time. If we have a look at all the pre-orders and reports by Nintendo that state over Five Million consoles sold this year, this current month will definitely be the time for the right answers.
PS4 and Xbox One are already covering up the markets worldwide so it'll be a tough competition between the rivals. Let's see who leave who behind in sales and better user ratings.